If you're like many of us who're truly ready to ditch the excuses, and talking about getting health simply no longer cuts-it, then you're in the right place at the right time!
Imagine what your life will be like with endless energy, without needing to rely on coffee… feeling truly, deliciously well from the inside out…
…with the energy AND the resources to explore & relish your ideal Healthy Lifestyle.
What will your experience of life actually be, going beyond simply 'treading water' with your health – to learning exactly what you need to do to nail your health goals?
Maybe you're like Rozanne, who was experiencing a whole range of health challenges, and after following her own Health LifeStyle program with me for just 3 months, she's noticed a 50-100% improvement in all 16 of the health challenges she was having when we first met, including a –
70% improvement in her energy,
80% less post-nasal drip,
80% increase in her ability to focus,
And 100% more settled, restful sleep.
She simply says – 'A massive improvement from when I started!'
Check out Rozanne's story at https://www.youtube.com/watch?v=GfHEDq0A0qY
…plus many others just like this one, from parents, business owners, athletes and health professionals here – http://www.fijamiesonfolland.com/about/testimonials/
If you're ready to take the next step towards a healthier-you, then email me at fi@fijamiesonfolland.com with 'Health LifeStyle Check' in the title. From time to time we have these complimentary sessions available, although they are rare – so do mention that you've read this blog and we'll do our best to schedule a time for you.
Here's to your health…Because life's more fun with the wind in your hair, and more spin in your wheels!
Fi Jamieson-Folland D.O., I.N.H.C., is The LifeStyle Aligner. She's an experienced practitioner since 1992 in Europe, Asia and New Zealand as a qualified Osteopath, Integrative Nutrition Health Coach, speaker, educator, writer, certified raw vegan gluten-free chef, and Health Brand Ambassador.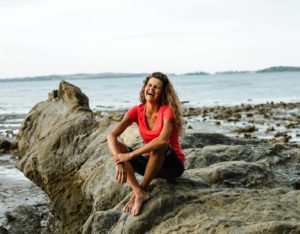 Facebook  Instagram LinkedIn Pinterest YouTube