It's time to share with you the experience of a delightful lady Kristina who's been health-consulting with me for quite a few years, for a variety of different health challenges.
These include reaching a healthy weight through efficiently burning fat plus hormonal balance, having clarity around the best foods for her to eat to help improve her overall health, plus to help resolve some specific pain she's been experiencing.
Kristina's understanding that it's not about just finding a quick fix is a big advantage for her when it comes to her commitment and acceptance of her health journey.
She loves that the approach we're taking is tailored to her needs and she's understanding and learning about her body. This includes how to sustain her healthy detox system, and optimising her metabolism so that she's able to efficiently burn fat.
Whilst exercising is a good idea – this needs to be specific to our personal needs (so that it can be therapeutic in nature rather than a stress or strain), especially to allow for metabolic and musculoskeletal benefits, ideal oxygenation of our tissues, plus helping to improve our cardiovascular, digestive, hormonal and immune systems.
Kristina goes into the specifics of her story online which is worth a read. In fact, you may even know of somebody who might be challenged with their health and would be interested to learn about possible options for them, in which case please do share this resource with them…it may just be the nudge they need to take action 🙂
See you on this week's #AlivewithFi and if you have any specific questions please do fire away – it's always great to hear from you 🙂
Fi Jamieson-Folland D.O., I.N.H.C., is The LifeStyle Aligner. She's an experienced practitioner since 1992 in Europe, Asia and New Zealand as a qualified Osteopath, Integrative Nutrition Health Coach, speaker, educator, writer, certified raw vegan gluten-free chef, and Health Brand Ambassador.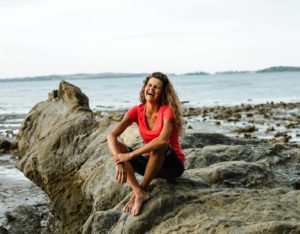 Facebook Instagram LinkedIn Pinterest YouTube
1 I went to see Fi for weight loss, to improve my eating habits, general nutrition, and for a problem with my back and hip.– Kristina Barr https://www.fijamiesonfolland.com/praise/