Interestingly the ones I'll mention here aren't always those that get the Heart Foundation tick. These are my favs – although do check the reference below 1 which gives some useful options.
As you can imagine, heart-healthy foods have been a focus for me since my dad experienced his fatal heart attack…he was 50 years young and I was 21.
The first one on my list is green tea. This has been well-known for millennia as being an effective supply of antioxidants. Plus it's been linked with heart health and a reduction in heart attacks. It may just be worth enjoying that cuppa a day!
Second up is dark chocolate, ideally 70% – just a couple of squares a day can give us a supply of antioxidants plus various general-health promoting factors. Apparently dark chocolate can have a balancing effect on our bodies in multiple ways, including regulating our blood sugar, is linked to heart health and to help lower insulin levels. One of my favorites since travelling in Bali is to chew on some raw cacao beans – I'm told it's an acquired taste although I do love it!
Thirdly is one that's been a point of contention is soy. The challenges that have been found with it are mostly around many soy products being highly processed.
Aim for GMO-free, organic, minimally-processed and ideally fermented to help increase the potential benefit for our bodies. Examples include tempeh and miso. Whole soy products have a higher fiber content and they can be really useful for replacements for common foods such as milk, cheese and vegan options.
It's worth taking a look at the reference below and of course doing your own research.
Looking forward to seeing you on this week's #AlivewithFi
Until then, have a goodie!
Fi Jamieson-Folland D.O., I.N.H.C., is The LifeStyle Aligner. She's an experienced practitioner since 1992 in Europe, Asia and New Zealand as a qualified Osteopath, Integrative Nutrition Health Coach, speaker, educator, writer, certified raw vegan gluten-free chef, and Health Brand Ambassador.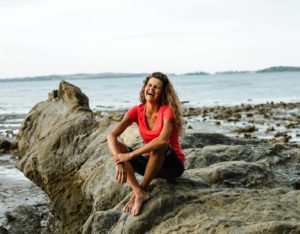 Facebook Instagram LinkedIn Pinterest YouTube
1 Eating for a Healthy Heart: Discover the Top 15 Nutritious Foods.
Mika, 2023