This is definitely a completely loaded question isn't it?
Of course it would be a good thing!
Well that's something that Haruko1 – a lady I've been working with, has noticed since we began working together. Haruko is a qualified dietician and massage practitioner, originally from Japan.
She was finding several areas of tension and pain in her body which kept coming back – despite having been to see several practitioners. Whilst manipulation can be great, she wasn't finding a long-term resolution with this approach.
We've focused on her overall body biomechanics, specific exercises and her postural awareness, plus her food intake.
If this sounds good to you, check out the reference below for more details on Haruko's journey. It might not necessarily be for you although you might know of someone who's having recurring challenges, perhaps musculoskeletal strains or repetitive injuries that haven't been resolving.
You're welcome to reach out for a chat because there might be something that could be done to help. We don't know till we go there.
Looking forward to seeing you on this week's #AlivewithFi – until then, ciao for now 🙂
Fi Jamieson-Folland D.O., I.N.H.C., is The LifeStyle Aligner. She's an experienced practitioner since 1992 in Europe, Asia and New Zealand as a qualified Osteopath, Integrative Nutrition Health Coach, speaker, educator, writer, certified raw vegan gluten-free chef, and Health Brand Ambassador.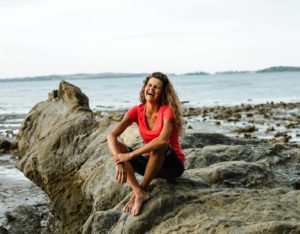 Facebook Instagram LinkedIn Pinterest YouTube
1 Haruko's testimonial