I'm curious to know if you also find Victoria's progress inspiring?
She shares below some of the wins during her journey with her 5 month LifeStyle Alignment Program.
Her summary is a great synopsis of where she was before we started working together compared to where she was when she completed her 5 months. Victoria's program needed to be robust to allow for her rigorous work and travel schedule, and the adjustments she chose to make have been significant for both her general health picture and lifestyle balance.
If you know of someone who may feel like things aren't quite right for them in terms of physical pain, their general health or even a sense of feeling stuck somehow – please do share Victoria's experience with them.
You never know – it could make all the difference when it comes to them taking their first step towards more of what they do want in their lives.
Over to you Victoria –
"I began my five-month Lifestyle Alignment Program with Fi to help my lower back pain, and to feel more balanced and calm, especially in my nervous system.
Within just 3 months, I no longer had back pain (which had been present for 6 years), plus feeling a lot calmer in myself physically, emotionally, and mentally with a sense of being more grounded and balanced in my nervous system.
Also, I'm having an excellent quality of sleep and feeling lighter and happier. Lastly, I'm clearer with planning and prioritizing, including with future projects which are now in line with my personal and work passions as well as my life missions."
Feeling empowered is the result of several key areas coming into alignment, and I'm privileged to be able to help people identify the right tools for them to engage this change.1
If you know someone who's ready to experience these sorts of results (including more energy, a sense of balance, more grounded, better sleep), please do share this info with them. It could be a game-changer for them.
I look forward to diving in deeper on this week's #AliveWithFi
Until then, ciao for now 😊
Oh! And if you'd like to read more stories like Victoria's – just click here
1 We don't know what is possible until we take our first steps towards meaningful change. Positive change, then, occurs, when "we have effectively engaged our empowerment by taking action that positively impacts our sense of personal value and self-worth." This can be in many different area – including better health and more fulfilling living.
https://www.psychologytoday.com/us/blog/enlightened-living/201512/personal-empowerment-is-more-feeling
"Personal Empowerment is More Than a Feeling"
Formica, MS, MA, EdM, (2015).

Fi Jamieson-Folland D.O., I.N.H.C., is The LifeStyle Aligner, with over 27 years experience in Europe, Asia and New Zealand as a qualified Osteopath, Integrative Nutrition Health Coach, educator, writer, certified raw vegan gluten-free chef, speaker, health mentor and Health Brand Ambassador.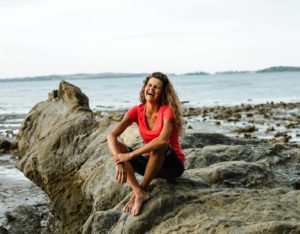 Facebook Instagram LinkedIn Pinterest YouTube