I've been blessed to know Tara since around 2019, when she shared that -"I was experiencing challenges in a number of areas. I wasn't sleeping well at night or drinking enough water. I was coming up short in sticking to a daily morning routine of exercise and meditation."
She also expressed that she had gained weight and wanted to feel "more fit, vibrant, and confident."
You or someone you know might be able to relate to what she shared, or perhaps even just pieces of it. What she was experiencing can be common for many of us. Interestingly what I've found is that each of us are as unique as we look, and so our long-term health plan needs to cater for our specific health needs.
This is one of the main reasons I'm so grateful that Tara decided to invest in herself by beginning her own Lifestyle Alignment program. In doing so, she's able to refine her health goals and address the ones that have been standing in her way.
We'll dive deeper into where she's at now on this week's #AliveWithFi, and, if you're looking for life-long results in all areas of your health, then I invite you to message me to explore what your health path might look like. While nothing is guaranteed, given the results that I've seen for myself and clients, it's worth seeing how an approach that's tailored to your unique needs could work for you. 1
Until I see you on this week's #AlivewithFi, ciao for now 🙂
1 It can be easy to stick with whatever we might be doing currently, although exploring a customised health plan can be life changing and is something we each deserve – "investing in yourself truly makes a difference in your life, your well-being, and your ability to thrive and perform to the best of your ability."
https://www.lifehack.org/articles/lifestyle/3-valuable-ways-to-invest-in-yourself.html
"3 Simple Ways to Invest in Yourself and Change Your Life" R. Scuderi, (2021)
Fi Jamieson-Folland D.O., I.N.H.C., is The LifeStyle Aligner. She's an experienced practitioner since 1992 in Europe, Asia and New Zealand as a qualified Osteopath, Integrative Nutrition Health Coach, speaker, educator, writer, certified raw vegan gluten-free chef, and Health Brand Ambassador.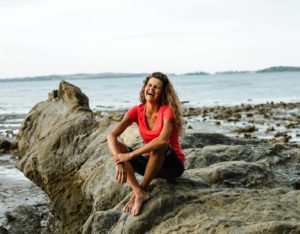 Facebook Instagram LinkedIn Pinterest YouTube