Can you relate to Sarah's experience of smiling even though you're struggling?
I certainly know that's been me at times in my life and may be in the future because I believe it's part of the human experience. I'm so grateful that Sarah's agreed to share her experience of us working together.
I need to say that I so appreciate you Sarah for sharing some really private information that may well inspire those of you who might know of someone who's struggling with similar challenges.
Who knows – this might prompt them to realise that all is not lost and that it's always worth reaching out and seeing if there's a way to move forwards.
In Sarah's words "When I met Fi I was at a very low point in my life. I was the swan, smiling on the surface, whilst kicking like mad, struggling to stay afloat.
I am grieving, I was depressed, I felt unwell physically, spiritually, emotionally, and mentally. I smoked and am overweight.
I reached out to Fi in August 2021, asking if she could help me, as I didn't want to go on antidepressants or fill my body with any more medications. So going to the GP again wasn't an option."
If you'd like to read more about Sarah's story, here's your link.
She talks about how it doesn't matter how far away from our ideal in terms of any areas of health that we may have strayed – there's always a way forward. Sarah hadn't had any therapeutic input for years, and as soon as we started working together, Sarah noticed her body starting to unlock straight away. She felt she could breathe more deeply for the first time in a very long time and she described it as such a lovely relief.
As she left her initial consult, Sarah made a promise to herself that she was going to quit smoking and start to walk. Also, to dehydrate optimally, plus we looked at various tools and ways for her to be able to help herself keep on track – long-term. 1
Sarah's noticed she's already feeling so much better. She still has challenging days although she's already making great progress.
So, for you, or someone you know, it's never too late.
If you've found this useful, please do share. And until I see you on this week's #alivewithFi please keep sharing your sunshine.
Ciao for now 🙂
1 Lace up your shoes. A stroll around the neighborhood can lift your mood and bust stress. Stuck in a rut? Research shows your next big idea could be just a walk away. It can boost creative thinking.
https://www.webmd.com/balance/stress-management/ss/slideshow-tips-to-feel-better-fast?
"How to Feel Better in Less Than 15 Minutes"
T. Wheeler (2021)
Fi Jamieson-Folland D.O., I.N.H.C., is The LifeStyle Aligner. She's an experienced practitioner since 1992 in Europe, Asia and New Zealand as a qualified Osteopath, Integrative Nutrition Health Coach, speaker, educator, writer, certified raw vegan gluten-free chef, and Health Brand Ambassador.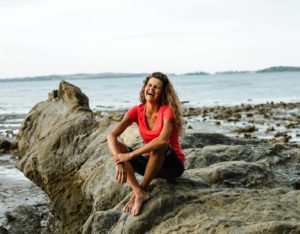 Facebook Instagram LinkedIn Pinterest YouTube