Is this true for you or someone you know right now?
That's exactly how a delightful lady Vicky was feeling. She originally came to see me as she was frustrated about her lack of progress and was ready for positive change. Basically, she needed to release long-step standing and painful tension, in particular in her shoulders and neck.
Cutting to the chase, here are her own words 1 – 'I'd accepted this pain as part of normal life and brushed off flare-ups, when my back or shoulders would become immobile and I'd use painkillers.' She took the meds so that she could still get on with her busy life as a business owner and single mother to her young daughter.
From what I see, Vicky's not alone – getting on with busy lives is a common approach that many of us basically need to take at different points in our
lives.
What VIcky's really appreciating is that we're looking at her whole health picture including which parts of her lifestyle can be contributing to her symptoms and therefore her possible ways to put things right.
Sure, there's a great deal we can positively affect during her treatment, although the most important time is what she does with the other 23 hours a day all the way through until I see her for her next appointment!
We're addressing specific, workable steps she can take that are practical and time-efficient – from hydrotherapy and micronutrition to hydration.
Vicky also appreciates the safe space she experiences during her consults to explore possibilities and opportunities based on where she's currently at, with zero judgment or expectation.
So this is great for Vicky – however what about you or someone you know who's putting up with feeling stuck?
Please feel free to reach out and connect, and in the meantime, I'll see you on this week's #AlivewithFi – have a great week 🙂
Fi Jamieson-Folland D.O., I.N.H.C., is The LifeStyle Aligner. She's an experienced practitioner since 1992 in Europe, Asia and New Zealand as a qualified Osteopath, Integrative Nutrition Health Coach, speaker, educator, writer, certified raw vegan gluten-free chef, and Health Brand Ambassador.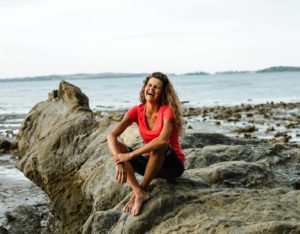 Facebook Instagram LinkedIn Pinterest YouTube
1 Check out VIcky's story here