Really? An improvement in all 16 symptoms? Yes, that certainly blew my socks off when we kind of did a synopsis of Rozanne, a lovely lady I got to work with. When she did her synopsis and figured out where she was at in terms of her original situation.1
Basically, she's chuffed because she's made such significant progress with her health and goals that she has and we worked together for 12 weeks and she noticed a massive improvement including an experience with between 50 and 100 percent improvement with all 16 of her symptom and she just mentions that she used to drink 10 coffees a day. I used to drink more than that. 15-20 cups of coffee a day. And now she drinks mostly herbal teas plus she lost the craving to smoke. My goodness me!
She's an absolutely extraordinary lady and was willing to take those little steps that add up to big steps. So if you like to see the full picture of her experience then please check it out here.
There is also a video from Rozanne herself which is rather lovely. So if you know of someone who might be sitting there thinking, look, who am I kidding how can I get better or there may be just feeling a bit disillusioned there, there may be a way, who knows and we don't know unless we take the first steps.
So if you happen to know somebody who might be in that situation where they have some health challenges from something straightforward seemingly all the way to more complex with even 16 symptoms, may not be as extreme as that but you may know somebody who might be experiencing this and they may not have to, who knows. If you'd be open to sharing this with them you never know it might make the world of difference.
So, I'm looking forward to seeing you on this week's #AlivewithFi. Until then!
1 The health of an individual is not something that is to be neglected. Having good health is directly related to leading a productive life.
The functionality of the body is interconnected between various organs. Keeping the organs healthy is essential for proper functioning.
https://www.starhealth.in/blog/health-and-its-importance
Star Health Doctors(n.d.)
Fi Jamieson-Folland D.O., I.N.H.C., is The LifeStyle Aligner. She's an experienced practitioner since 1992 in Europe, Asia and New Zealand as a qualified Osteopath, Integrative Nutrition Health Coach, speaker, educator, writer, certified raw vegan gluten-free chef, and Health Brand Ambassador.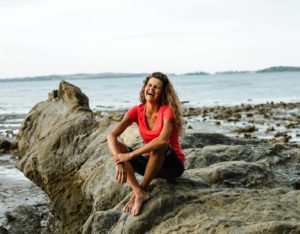 Facebook Instagram LinkedIn Pinterest YouTube