What is Yumus?
Hummus, with a veggie-shot!
Why? All-in-one solution for low GI, protein and the right fats
When? Need to disguise the veggies? Look no further with this tasty version of the family-favourite
Ingredients – serves 6
1 large zucchini, chopped (to 'disguise' – peel first!)
 ¼ cup unhulled sesame seeds – pre-soaked overnight in filtered water, rinsed and drained just before use
¼ cup unhulled tahini
1 heaped tsp brown miso paste, or 1 tbsp nutritional yeast flakes
3 tbsp freshly squeezed lemon juice
½ tsp freshly ground salt
½ tsp smoked paprika
¼ tsp ground cumin
Pinch cayenne pepper
3-4 tbsp cold pressed olive oil
Black olives to garnish
What to do
Process all the ingredients in your food processor (except the olive oil, tahini, sesame seeds and olives). A slightly chunky consistency is great, although keep blending if you prefer a smoother consistency.
Add the olive oil, tahini, sesame seeds and blend well. Add more olive oil or water if needed.
Perfect as a stuffing or served in a small bowl as a dip, with raw veggie sticks or crackers. Garnish with a couple of olives and another pinch of smoked paprika.
Heaped on a salad works great too!

Top tips for your perfect Yumus
Adjust the paprika, cumin, lemon juice, miso/yeast and cayenne for your ideal flavor.
Include organic and go with the raw options where you can – they often have more active ingredients.
Take away – If you'd like to be kept in the loop with healthy updates, join our newsletter
As seen in Sweet Living 5.14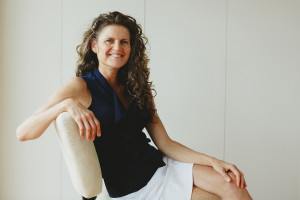 Fi Jamieson-Folland D.O, is an Executive Lifestyle Consultant, with over 20 years experience in Europe, Asia and New Zealand as a qualified osteopath, certified raw, vegan, gluten-free chef, educator, writer and health mentor. She lives in Auckland with her husband Chris, relishing an outdoor lifestyle and time with family and friends.