Why? When it's time to boost your immune system and you want to feel warm from the inside out! Thewinter warmer soup is a perfect option.
When? A lovely family lunch option, or as a starter for your evening meal. Even great as a take-away in a flask for when you're out and about.
Ingredients –
2 cups water
2 cups roughly chopped butternut pumpkin
2 cups broccoli florets
2 cups cashews (pre-soaked overnight, rinsed and drained before use)
1 spring onion
1 small slice ginger
½ tsp mustard powder
1 tsp cumin powder
½ handful coriander
½ tsp ground sea salt or a veggie stock cube
Optional – 2 cloves garlic (peeled)
Coconut cream to serve.
What to do
Place all the ingredients into your blender – in the order of the list above.
Ideally, start on a lower speed and then move quickly onto a high speed. Stop and make sure the mixture is moving easily around the blades of your blender.
Blend until smooth – or until you reach your ideal consistency (slightly chunky is lovely!)
Serve with a garnish of fresh coriander, or a swirl of coconut cream.
When you heat your soup, use a low heat, and ideally keep the temperature below 42 degrees celcius, as this means many of the enzymes and phytonutrients are still intact.
Top tips for a fabulous soup
Experiment with flavours by adjusting your spices – turmeric is a tasty option, and if you're feeling like a fiery one, go for ½ tsp chilli powder!
Include organic and make a larger batch than you need. You can freeze the extra in a BPA-free container as it'll freeze happily for 3-4 months.
Take away – If you'd like regular updates, including a whole bunch of tasty, fast, low GI recipes that tick most allergy-free boxes – click here
Fi Jamieso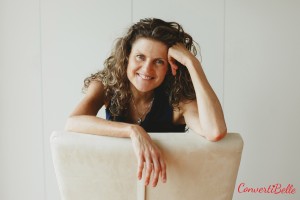 n-Folland D.O, is an Executive Lifestyle Consultant, with over 20 years experience in Europe, Asia and New Zealand as a qualified osteopath, certified raw, vegan, gluten-free chef, educator, writer and health mentor. She lives in Auckland with her husband Chris, relishing an outdoor lifestyle and time with family and friends.