What have you decided to take the next step?
In fact, what have you decided to not only take the next step – instead to reach for higher ground to be your best you?
What is it for you? 1
I truly believe that when we get to the bottom of that, then we unlock the ability to experience our elixir of life because our life becomes effortless.
The things that perhaps ordinarily would have been a bit of a chore become something that can have us feel even more motivated.
I've done a fair bit of naval-gazing on this one over the years, and feel privileged and grateful that I've found my way – so far.
Thank heavens for my landlady where I was staying, just before I went traveling on my o/e to Australia, from the UK where I grew up.
I was 19 and my landlady not only loaned me the money to go on my trip, she also invited me to really question whether being a dentist was the best way forward for me in my life. She was right and ended up also being the person who introduced me to the idea of being an Osteopath. This helped me realise that I'm really motivated to help other people. After all, I've been so incredibly blessed in multiple ways when it comes to abundance – emotionally mentally, spiritually, financially and in relationships.
This is how the 2Gether Foundation came about, ultimately focusing on making a difference in the lives of those who aren't as privileged as me.
For those of you interested then check out this page on my website that tells you all about giving back. You'll see a thermometer that shows how many impacts we've made since we started keeping tabs.
Chris and I need to just go out to the hex. We've just done the latest update which is the grand total of a hundred and
3177 in giving impact. We've been able to create through a whole bunch of different ways including through the together foundation. Certainly not alone we get to do that with some very beautiful people around the world so if that's something that interests you if it's something you think I wonder if that sparked something for me then check out that page on my website and message me I'd love to share and explore with you you know what is it that that could be your secret sauce
Have a great week until I see you on this week's #AlivewithFi 🙂
Fi Jamieson-Folland D.O., I.N.H.C., is The LifeStyle Aligner. She's an experienced practitioner since 1992 in Europe, Asia and New Zealand as a qualified Osteopath, Integrative Nutrition Health Coach, speaker, educator, writer, certified raw vegan gluten-free chef, and Health Brand Ambassador.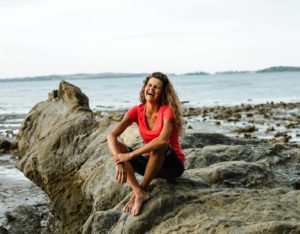 Facebook Instagram LinkedIn Pinterest YouTube