This is a common name for some nutritionally-dense foods – ' super-foods '. It's not so much that they're 'better than' other foods, as we need a good balance of foods for health-filled nutrition – it's simply that they're different.
Being higher in essential antioxidants and nutrients (ones we're not able to make ourselves), and being less calorie-dense, they offer a high return for the energy we invest in our digestion.
This may sound a little odd – 'energy we invest in our digestion' – although it's worth baring in mind that digesting our food is one of our biggest ways of using up our valuable energy each day. This is the reason that having a day free of complex foods (or having some basic-juice meals) can be a great way to rest and nurture our digestive systems.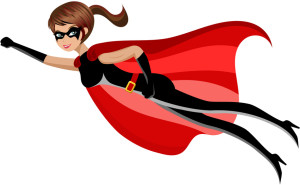 'Superfoods' are very easy to add into our meals, as they mostly come in powdered-form. This makes them perfect for adding to smoothies, juices, puddings, breakfasts, salad dressings, nut butters/spreads, dips like hummus and even gravies.
Examples of some of my favourites include (and are not limited to!) – coconut, maca, mesquite, lacuma, goji, spirulina, chlorella, wheatgrass, and various seaweeds.
Bonus take-away – great news! Even cacao is seen as a superfood! And it's especially tasty as naturally-sweetened nibs; tasty sprinkled on almost any sweet dish.
To check out my ebook for several recipes for tasty options that use superfoods, simply email me with 'Delicious eating – naturally' in the email title.

If you'd like more Health Hacks, free recipes and lifestyle tips join our newsletter HERE
Fi Jamieson-Folland D.O., I.N.H.C., is The LifeStyle Aligner. She's an experienced practitioner since 1992 in Europe, Asia and New Zealand as a qualified Osteopath, Integrative Nutrition Health Coach, speaker, educator, writer, certified raw vegan gluten-free chef, and Health Brand Ambassador.