Another way of looking at this is that we have the choice to get definite with the infinite. 
It's good timing to think about this concept since we're rounding out the first quarter of this year. I really like the ring of this new decade – 2020 and I have the strong sense that good things are ahead. Even in numerology, it's a good year for connecting, especially when it comes to creating heart-centered and authentic relationships.
It was one of my mentors who first taught me about the value of getting definite with the infinite. He helped me focus clearly on what it was I wanted to create.
Actually, you may be able to relate. At first, I was fuzzy about what I actually wanted. I knew in theory that the more specific our goals can be, the better, although I needed some practice!
It can work well to start with the bigger picture and then hone in on the details.
Another mentor explained that we can have everything we desire; it just may not be all at the same time, or exactly when or how we expect to get it. She also shared that we often underestimate what we can do in 5 years and overestimate what we can do in 6 months or even a year.
So, our first step is being crystal clear about what it is that we're seeking, 1 and our next step is pondering on how we're going to do it.
Our next step is a clincher – to keep at it.
One of my clients shared the valuable insight that when we don't reach a goal, it can be handy to think of the analogy of learning to ride a bike. If we tumble, then we just need to get back on. We can build on our progress so far and give it another go.
One image I like to reflect on whenever I'm thinking about goals is to imagine I'm standing at the edge of a vast sea. Literally a huge sea of abundance that's right in front of me.
I can actually choose to tap into this – at any time.
Whether we're seeking lifestyle freedom, financial security, health, and wellness, or more time with those we love, we can go to that sea of abundance that's brimming with each of these gifts with a teaspoon – or we can visit the sea with a pipeline.
If you found this useful, please do share it as it may be useful to someone you care about. And of course, we'll go deeper on this week's #AliveWithFi 😊
 1When we're thinking about what we want in life, "the first step is truly the willingness to make the request, to ask someone to help you out. The next step is to be clear. When you're clear and specific, you firm-up your mind by mentally and emotionally preparing yourself to pursue your goals with vigor and purpose." Essentially, being specific enables us to really see what we're after.
"The Next Step to Getting What You Want – Be Specific and Clear"
https://medium.com/swlh/the-next-step-to-getting-what-you-want-be-specific-and-clear-c43c433b41ec
Connors, (2018).
Fi Jamieson-Folland D.O., I.N.H.C., is The LifeStyle Aligner. She's an experienced practitioner since 1992 in Europe, Asia and New Zealand as a qualified Osteopath, Integrative Nutrition Health Coach, speaker, educator, writer, certified raw vegan gluten-free chef, and Health Brand Ambassador.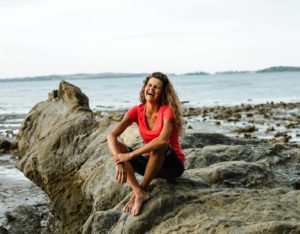 Facebook  Instagram LinkedIn Pinterest YouTube