I started pondering my definition of Wealth Wellness after a game-changing event back in 2002. At this time, the balance of abundance in each of my valued areas of life was off-kilter.
Once I took the blinders off, I began thinking about how my wealth is my physical health as well as my lifestyle-freedom.
To explain – the life-changing event I was getting my head around at this time, was that my husband Chris and I had just been knocked over by a car on a pedestrian crossing.
I was waiting for reconstructive knee surgery, rehabing a complex fracture in my shoulder, and nursing Chris who'd smashed the car windscreen with his head, fracturing his skull, bruising his brain and causing temporary memory loss.
As you can imagine I had plenty of info to compute as I mused over this question.
Whilst we finally recovered physically and financially (from loss of income during our healing), I realized that true wealth for me is health-across-the-board (not simply physical) plus the ability to design a lifestyle I imagined. 1
A lifestyle that affords the time, space, and financial freedom to realise my goals.
Having been blessed with a magnificent recovery, I'm grateful to say that we challenged some of our pre-accident thinking, went for it and have been mightily blessed ever since.
If you're curious about exploring your definition of wealth wellness, then stay tuned because soon I'll also be sharing some videos and resources from my hubby Chris, a lawyer, property investor, and business consultant who bounced-forwards from his own injury-recovery experience to pursue his passion of helping others achieve financial health.
Ciao for now – and see you on this week's #AliveWithFi
1 When our wealth rests in our health, it opens our reflections up to the type of life and lifestyle we intend to create because with our health, anything is possible: "Living the life we want to live means that in those moments of apparent failure, loss, and setback, we see in even more detail the beauty and possibility of those things that are within our means to influence and enhance. It means that we never feel totally unable to better our situation or our world." "What Kind of Life Do You Want to Live?" Rev. R.B. Raushenbush (2011)
Fi Jamieson-Folland D.O., I.N.H.C., is The LifeStyle Aligner. She's an experienced practitioner since 1992 in Europe, Asia and New Zealand as a qualified Osteopath, Integrative Nutrition Health Coach, speaker, educator, writer, certified raw vegan gluten-free chef, and Health Brand Ambassador.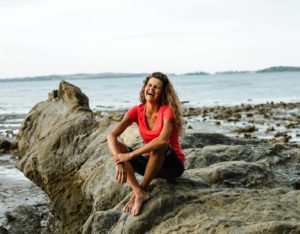 Facebook  Instagram LinkedIn Pinterest YouTube