Have you ever felt like you just want to get there? Like you want to be done, when it comes to studying + learning?
I can relate.
When I qualified as an osteopath, and was starting out in my first year, I remember feeling ready to be finished.  I vividly remember that sensation: I felt over it.  I had been studying and working for most of my life, and I was SO looking forward to a point when I'd be finished with it.
It wasn't that my mind snapped shut; it's more that I felt 'toasted'. I needed to recharge.
It was then that I realized something that entirely shifted my perspective:
We never arrive.
By this I mean that if we've not arrived at the place we think want to be, then we can choose to embrace the concept that learning is a 'life-er'.  It humbled me to realize that we don't stop growing when we reach a certain point.
Instead, I started to get a sense of lapping up learning and appreciating that I get to be learning new things every day, right up until the end of my life.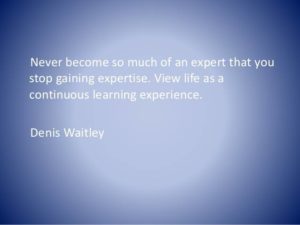 So, that's our thought this week.  What do we deny ourselves by choosing a neat, arbitrary end-point? Rather than begrudging what we don't know, perhaps we can see it as a privilege to discover.
Another beautiful place here in Ubud, is Moksa – near Penastanen.  It's a plant-based restaurant set in a permaculture garden, which is one of the reasons I love it so much.  The permaculture garden grows every type of lettuce, spinach, garlic, onions, tomatoes, cucumbers, bananas, passion fruits, coconuts, tamarillos, chillis and peppers – so many high-producing plants are flourishing in this organic, self-sustaining haven.
And it's a wonderful example of not arriving.  We could think, what more could Moksa do? Locally sourced cuisine and aesthetic dining – aren't they enough?
Sure.
Yet shortly, Moksa celebrates the soft opening of its Dojo.  Can you imagine that? From this self-sustaining culinary center, now comes a school for harnessing our mind/body potential even further.
We are simply never done, and we never arrive.  It's a view I take now as a blessing. Your thoughts? 
Fi Jamieson-Folland D.O, is a Lifestyle Consultant, with over 26 years experience in Europe, Asia and New Zealand as a qualified osteopath, educator, writer, certified raw vegan gluten-free chef, speaker, health mentor and Health Brand Ambassador. She loves to globe-trot with her husband Chris (NZ, Australia, USA, UK + Europe and Indonesia are current favorites) relishing an outdoor lifestyle and time with family and friends.