Chris Folland here with a question for you – which asset could you be underrating?
Classics we often think of when we think of assets are money, property, shares and businesses.
What if there are other assets we're overlooking?
Our time is certainly an asset. We all want more time or more life out of the time that we do have. Perhaps we have more time than we may initially realise, or perhaps we want to use our time more intentionally.
And what about relationships? …with those we love including our significant partner, family and friends, and also our relationships with our work colleagues. And most importantly, our relationship with ourselves as individuals.
Relationships might be an asset we're underrating in terms of what we might learn about communication skills.
When we consider the quality of our relationships, it might be valuable to ask questions like – who am I connecting with?
How am I providing value to my network?
What am I doing to grow and to help others?
How am I giving as well as receiving in my relationships?
Another underrated skill that I believe is an asset is listening. In the past, I've been quick to talk although not so quick to listen. However, I can't learn when I'm speaking. The results can be extraordinary when we choose to listen to understand first and then consider how I might respond.
Another asset to consider is our philosophy terms of our mindset. A powerful saying you might have heard is that our beliefs drive our behaviors, our behaviors drive our actions, and our actions drive our results.
We can look at this feedback loop to see what's working and also to check the self-fulfilling prophecies in the ones that don't.
So, whatever they might be – when we consider the intangible assets in our lives, we might recognise value we initially didn't see. 1
See you on this week's #AliveWithFi when we dive deeper on this one – until then, ciao for now 🙂
1 Check out this valuable perspective – "by creating space to see where each area of your life is, you are creating a starting point for change, for expansion and growth. You are allowing yourself to see what's working, what isn't working, and what could be improved."
https://tinybuddha.com/blog/how-to-audit-your-life-by-asking-the-right-questions/
"How to Audit Your Life by Asking the Right Questions"
J. Snaddon, (n.d.)
Fi Jamieson-Folland D.O., I.N.H.C., is The LifeStyle Aligner. She's an experienced practitioner since 1992 in Europe, Asia and New Zealand as a qualified Osteopath, Integrative Nutrition Health Coach, speaker, educator, writer, certified raw vegan gluten-free chef, and Health Brand Ambassador.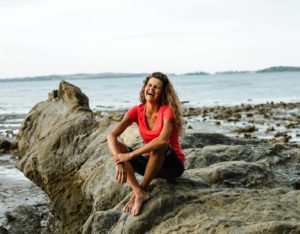 Facebook Instagram LinkedIn Pinterest YouTube