Talk is cheap.
For example – I can talk a good game about having some great hats. It's quite different to actually show up wearing one of them.
Let's talk about stand-up paddleboarding (SUP-ing). I've read some articles about SUP-ing, and often watched people SUP-ing.
I have thought about SUP-ing and I've even secured a fully inflatable SUP of my own.
It's still in the shed at the time of me recording this and I had the excuse at least for one day that the whole area in front of the shed was being concreted but I'm no longer able to use that reason anymore because I can walk on that concrete now – in fact I was walking on it earlier today.
There you are, the rubber needs to meet the road with me actually getting on the board and out on the water.
Another thought.
You may be able to relate to me and some of my clients in that we know that sometimes we need to get a bit more active – maybe to head back to the gym. go for a run or walk or whatever.
And here's the thing, simply getting into activity even 20 minutes, between 3 and 5 times a week will make a definitive, positive difference to many systems in our bodies – including our cardiovascular, immune digestive and musculoskeletal systems. 1
Plus how we're feeling emotionally, mentally and with our resilience to handle stuff, especially during some of the interesting times we've had worldwide since 2019.
So here's my challenge to you.
Are you up for getting into action before I see you on this week's #Alivewithfi?
I'd love to hear in what way (big or small) you're deciding to take yourself on. If you haven't been physically active, what is one thing that you could be doing to get back into the groove?
Remembering that talk is cheap. I'll see you at this week's #AlivewithFi.
Ciao and keep sharing your sunshine! 🙂
1 'Remember, any exercise is better than none, and you can make it quick and easy if that's all the time you have. By making time for activity everyday you'll be setting yourself up for better long-term health.'
https://www.betterhealth.vic.gov.au/health/healthyliving/Physical-activity-how-to-get-active-when-you-are-busy
"Physical activity – how to get active when you are busy"
Better Health, 2020
Fi Jamieson-Folland D.O., I.N.H.C., is The LifeStyle Aligner. She's an experienced practitioner since 1992 in Europe, Asia and New Zealand as a qualified Osteopath, Integrative Nutrition Health Coach, speaker, educator, writer, certified raw vegan gluten-free chef, and Health Brand Ambassador.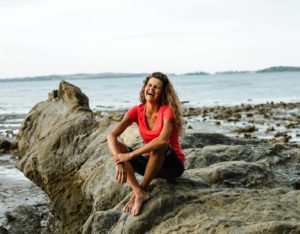 Facebook Instagram LinkedIn Pinterest YouTube