It's that time again!… For our resident Financial Health Coach, Chris Folland, to tune in – this week he covers the avalanche effect in relation to money.
Not the type of avalanche at a ski resort that you don't want!
Instead, this is the type of avalanche you do want.
Meaning the dramatic effect of money into your bank account over a period of time.
So, how exactly do we do that?
Here's a handy example: Theodore Johnson was a UPS employee who earned more than $14K a year yet lived on 80% and invested just 20% of what he earned. It might not sound like much, although when he retired, he had 71 million dollars to his name! 1
How can that be?
Well, that's the avalanche effect of compound interest. 
Another way to understand it is to imagine how much you'd have if you took just one cent and doubled it every day for a month.
Most people are surprised to hear it, yet the right answer, believe it or not, is – over $10 million.
It's the power of the avalanche effect of compounding money over time. 
How can you do this yourself? 
Start by finding a way to live below your means. Plus, find a way to do something alongside what you're already doing to also invest and increase your compound effect.
Looking after your money, living below your means, and adding another stream of revenue will do more for you than just trying to save in a 'linear' way.
Just check out Theodore Johnson, look up doubling a penny or a cent each day for a month, and see how the numbers look to you.
And, if you have any questions about how to add the avalanche effect into your own life and personal situation, simply email me.
See you on this week's #ALivewithFi – in the meantime, ciao for now
1 The compound effect, and wise money management, pays off: "Mr. Johnson, who was reared in a middle-class family, worked all his life at U.P.S. until he retired in 1952."
http://www.gskwealthbuilders.com/blog/how-ted-johnson-ex-ups-employee-banked-70-million
"How Ted Johnson, Ex-UPS Employee Banked 70 Million"
GSK Wealth Builders (2014)
Fi Jamieson-Folland D.O., I.N.H.C., is The LifeStyle Aligner. She's an experienced practitioner since 1992 in Europe, Asia and New Zealand as a qualified Osteopath, Integrative Nutrition Health Coach, speaker, educator, writer, certified raw vegan gluten-free chef, and Health Brand Ambassador.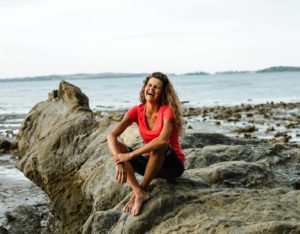 Facebook  Instagram LinkedIn Pinterest YouTube