Have you ever fancied a dangerously tasty treat, that's actually good for you? Even something that the kids would like? Well then you'll love this!
And even better – it takes 5 minutes to make. It keeps for 3 months or so, and is perfect if you have dairy and or gluten allergies.
So what is it? A favourite for all ages, and popular all year round…it's raw, dairy-free ice cream!
When? Ideal for dessert, or to top-off a creamy-green smoothie.
Ingredients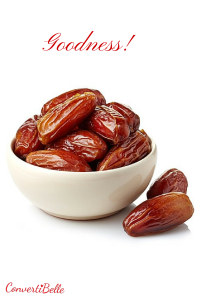 Note ** these ingredients help to lower the glycaemic index – or  GI (which means a healthier, slower energy release)
2 cups almond** or hazelnut** milk (or you can make your own! Watch out for the '3 healthy high-protein plant-based recipes you can make in 10 mins flat!' article – in the next post!)
2 cups raw cashews **, pre-soaked in filtered water overnight, drained just before use
1-2 cups fresh coconut meat**, from a young coconut, or a cup of dried coconut slices – pre-soaked in filtered water overnight (no need to drain)
1/2 x ripe frozen banana, peeled broken into 5-6 small pieces before freezing
5-6 medjool dates, pre-soaked overnight, in just enough filtered water to cover them, drained just before use, and if organic – keep this water separately
2 tbs natural vanilla extract (ideal rather than vanilla essence if possible)
½ tsp ground sea salt
1/3 cup runny coconut oil** (melt first if necessary, by placing in a bowl that's sitting in a larger bowl filled with hot water.)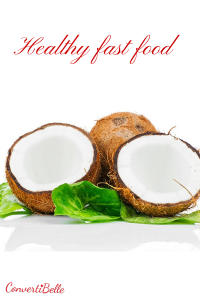 What to do
Place the nut milk, cashews and coconut meat (or soaked coconut pieces in water) in the blender and mix until smooth. Add the banana, dates, vanilla extract plus salt and blend again until creamy.  Gradually add the coconut oil – ideally whilst the blender is running.
If you can resist eating the whole lot immediately ~ then place the ingredients in an ice cream maker if you have one. If not – just scoop into several small, clean jars or freezable containers. Pop the jars in the freezer and check back each 60 mins to stir, until finally frozen.
For a sweeter ice cream – add more dates to your mix. Or use a tablespoon of raw agave nectar (available from most good health stores)
For some extra calcium and protein, add a tablespoon of raw tahini (available from most good health stores)
To create a swirl or ribbon effect with a chocolate sauce for example, or 'bits' of tasty treats through your ice cream – mix in your goodies whilst your ice cream is still quite thick, although not frozen. Then they don't sink or totally mix in = scumilicious!
*BONUS*   If you like the idea of making your own healthy chocolate swirl effect in your ice cream, then you need the 'True-Bliss' ice cream recipes. They're guaranteed to be gobbled up, before you have time to say 'oh my goodness, this is gorgeous!'
For your FREE copy, just email me with 'FB True-Bliss' in the subject line.
Who needs Tip Top? Tasting is believing!
Fi Jamieson-Folland D.O., I.N.H.C., is The LifeStyle Aligner. She's an experienced practitioner since 1992 in Europe, Asia and New Zealand as a qualified Osteopath, Integrative Nutrition Health Coach, speaker, educator, writer, certified raw vegan gluten-free chef, and Health Brand Ambassador.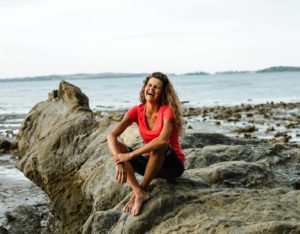 Facebook InstagramLinkedInPinterestYouTube
From Fi's article published in Lady Star of the Sea Primary School newsletter, 10.13
As shown in Sweet Living Magazine 5.13