I have a belief that we each have our specific areas in which we deserve better results, including with our health. Here's my journey…
Back in 1989, I was diagnosed with 3 years to live unless I took medication every day for the rest of my life. (Click here where I share some hidden gems I discovered within this shocking news.)
This diagnosis came shortly after my dad (who seemed healthy and fit on the outside) died suddenly of a heart attack at the tender age of 50. And that's pretty sobering for me, as I turned 50 myself in 2019.
My diagnosis revealed high cholesterol, which is something my father had also unknowingly suffered from, and at that time (back in 1989) high cholesterol was seen to be a major risk factor for heart disease.
At this time I was fortunate to come across a gentleman who became my valued mentor (a qualified medical doctor and medical herbalist, and one of my lecturers at Osteopathic College), who helped me learn that whilst medicine is vital and saves lives, it doesn't have the kind of answers I was looking for when it comes to turning around chronic degenerative disease.
My mentor played such a key role in helping me discover and take the health steps that worked for me. Often, we can have a sense of what we need to be doing to help our health, although doing it successfully can be a different matter. The key for most of us is having an experienced expert support us as we take the right steps intentionally and consistently.
Sure, there's lots of good information out there; the challenge is making sense of it all and figuring out what's best for us individually.
Through patient guidance based on where I was at personally, my mentor helped me move toward natural alternatives to medication, including adding in high-value nutritionals, adjusting my food choices (including mindfulness with my eating, and exploring gluten-free, dairy-free, grain-free, alcohol-free, and local, fresh foods), exercising regularly, and exploring my general wellbeing.
Over time, I saw my high cholesterol levels come down (even though I'd been told this wasn't possible without medication), I had more energy, and even started thoroughly enjoying my exercise. I also found that things like my digestion, joint pains, asthma, and chronic sinus congestion also improved. 1
So, if you're in a place where you know you need to do something, although you aren't quite sure what, then you can reach me here privately.
Oh, and if you find this useful, then please do share – people you care about could also be wanting to make changes and may benefit from support and guidance as they figure out their next steps.
In the meantime, keep sharing your sunshine ?
1 When it comes to our health, we can take the driver's seat and intentionally re-chart our course. Another analogy is to become the CEO of our health: "becoming the CEO of your health is taking responsibility for every aspect of your healing journey physically, emotionally, mentally and spiritually. It may seem daunting in the beginning, but it soon becomes incredibly empowering and for me, it became a valuable lesson in self-love." It's what I've learned, and it's something I wake up every day happy to support others pursue as well. "You're the Boss of Your Body: 5 Steps to Take Charge of Your Health" K. O'Brien (n.d.)
Fi Jamieson-Folland D.O., I.N.H.C., is The LifeStyle Aligner. She's an experienced practitioner since 1992 in Europe, Asia and New Zealand as a qualified Osteopath, Integrative Nutrition Health Coach, speaker, educator, writer, certified raw vegan gluten-free chef, and Health Brand Ambassador.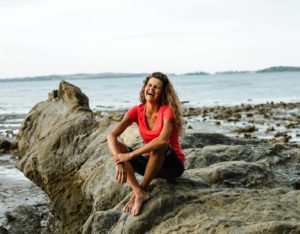 Facebook Instagram LinkedIn Pinterest YouTube