It's certainly a conducive time for feeling relaxed as we're cruising into our summer here in New Zealand. Life is good.
When it comes to an effective stress buster for me, it really helps to relax and for me, being warm helps! Although I do know that some of us do prefer the colder temps. I have several friends who particularly enjoy the cold but for me, however especially for those of you who know me – you realise how much of a fan of the warmth I am.
Having said that, I've been really enjoying getting into cold showers lately 1 . I'm sure the ambient higher temperatures help right now! Nevertheless, I'm certainly feeling the benefits, including no longer getting a heat rash on my shins after hiking in the kiwi jungle wearing gaiters. A dear friend Bash prompted me to take the plunge (pun intended) a few weeks ago, after sharing with me the multiple benefits he's been having. I'm sure it's based on reduced inflammation in our bodies when it's cold. Anyway, that's another hot topic.
When it comes to successful stress-busting , being aware of our general body temperature and making sure we're comfy can really help. can be one way helping to control our temperature and adjust it. Especially cooler, if we are feeling warmer.
So it's actually a real pleasure to let you know about a recent interview that I did with the wonderful Preeti which is all about stress-busting tactics.
If you like the idea of stress-busting top tips, not only for 2022 – for any time, then check out that interview. Whenever you happen to be listening to this, it's going to be relevant.
I'm not going to actually blow the whistle on any of those handy pointers here. I'm going to direct you to this link which you'll be able to see in the blog if you're reading this. Otherwise, if you check out this week's healthy tips updates, it will be in there.
Until we connect on this week's #AlivewithFi , have a fab one.
1 Cold showers are any showers with a water temperature below 21 degrees C, or 70°F, and it's been found that they may have health benefits. Water therapy (also called hydrotherapy) has been used for centuries to take advantage of our body's tendency to adapt to harsher conditions. As a result, our bodies become more resistant to stress.`
https://www.healthline.com/health/cold-shower-benefits
"Cold Shower Benefits for Your Health"
K. Watson (2017)
Fi Jamieson-Folland D.O., I.N.H.C., is The LifeStyle Aligner. She's an experienced practitioner since 1992 in Europe, Asia and New Zealand as a qualified Osteopath, Integrative Nutrition Health Coach, speaker, educator, writer, certified raw vegan gluten-free chef, and Health Brand Ambassador.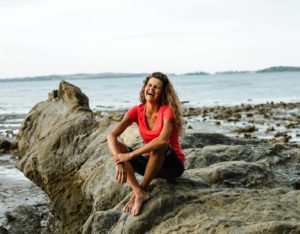 Facebook Instagram LinkedIn Pinterest YouTube