Delwyn is an extraordinary lady who's been a client for a while, and it's time for us to hear her story.
Delwyn puts it best so let's check out what she has to say ¹
"I came to see Fi because I had a lingering coldy/coughing thing that I just couldn't shift – along with being very stressed at work to the point that it was negatively impacting my life 24 hours a day.'
Can you relate? I definitely can! Especially during a period of my life of working 100 hr weeks for about 9 years…
'Normally, I would tackle any health issues myself and I was a bit hesitant not knowing how Fi could really help me. How wrong was I!
Historically when I had gone on odd occasions to other practitioners for treatments over the years I was left feeling like I'd been hit by a bus, but this was not the case with Fi. After each weekly session, I have left feeling calm, relaxed and ready to go out into the world again.
What I love about Fi's approach is an open discussion about what would be realistic for me going forward. It really feels like we are working together to achieve an outcome rather than her telling me what to do. Everything is doable – resulting in sustainable success in between sessions with Fi.
And then what happens in the treatment itself is next level. Fi is so professional throughout the treatment and is extremely talented at the bodywork she delivers, so much so that I feel transported to a happy and healthy state. Seeing Fi has and is really adding value to my life and I'm confidently recommending her.'
Who do you know who could do with taking things to the next level and having access to long-lasting, positive changes – especially with their physical health?
If you've found this useful please do share because you never know there may be someone you know who's fed up, is looking for solutions and ready to turn things around for the better.
I'm looking forward to seeing you on this week's #AlivewithFi – until then, ciao for now 🙂
Fi Jamieson-Folland D.O., I.N.H.C., is The LifeStyle Aligner. She's an experienced practitioner since 1992 in Europe, Asia and New Zealand as a qualified Osteopath, Integrative Nutrition Health Coach, speaker, educator, writer, certified raw vegan gluten-free chef, and Health Brand Ambassador.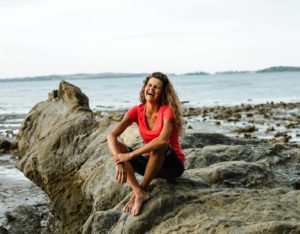 Facebook Instagram LinkedIn Pinterest YouTube
¹ Delwyn Ward –https://www.fijamiesonfolland.com/praise/