Maybe you can relate? There've been people I've come across in my life who have really inspired me to higher ground.
What do I mean by this?
I mean living by example the change that we choose to see in the world. I tend to find that this is something that's talked about a great deal, although the examples I see around me, from politicians, to those in various leadership roles, to those I meet in the street on a daily basis are often dancing to the beat of a different tune. 1
I happen to live with one positive example of this principle in action, which is Chris, my husband. He's such an extraordinary example of someone who has the ability to consistently take the higher ground and to let things go. He's incredibly forgiving and philosophical rather than taking things to heart or even personally.
That's something that has definitely been a massive area of growth and learning for me. What about when we might spot something that happens that we find challenging and we end up taking objection to it.
It might be someone being really harsh to another person – and part of the reason I'm being triggered might be because I'm spotting a tendency in myself to do that same thing to another person.
So the example I'm witnessing might be a little like looking in the mirror for me.
In other words, whenever I'm pointing a finger at someone, there are three fingers pointing back at me.
This is always so valuable for me to notice this pattern and such a huge opportunity for my personal learning and growth.
What an eye-opener! Can you relate?
And are you open to sharing your thoughts with me on this one? (confidentially, of course)
I certainly know that it has me swallow very hard when I think about some of my behavior in the past that I haven't been proud of. what I've managed to salvage some learning from. When I am open to salvaging some learning from my faux pas, it helps me inch towards the higher ground I seek and continue on my journey towards being a better person.
Anyway, I'm curious to hear how this resonates for you and as always, I'm looking forward to seeing you on this week's #AlivewithFi
Ciao for now 🙂
1 We can talk a good game – although do our actions, day-in and day-out match?https://www.franksonnenbergonline.com/blog/live-by-example-and-inspire-others-to-do-the-same/
"Live by Example and Inspire Others to Do the Same" F.Sonnenberg (2020)
Fi Jamieson-Folland D.O., I.N.H.C., is The LifeStyle Aligner. She's an experienced practitioner since 1992 in Europe, Asia and New Zealand as a qualified Osteopath, Integrative Nutrition Health Coach, speaker, educator, writer, certified raw vegan gluten-free chef, and Health Brand Ambassador.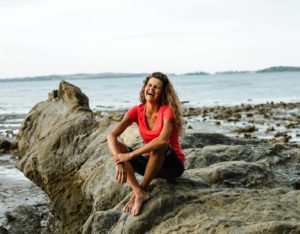 Facebook Instagram LinkedIn Pinterest YouTube