I've been travelling extensively this year, and I've had the pleasure of participating in a variety of seminars and conferences about health and holistic living.
One topic that comes up frequently is productivity.  What helps us be the most productive? What helps us sustain our productivity? Basically, if there is a secret key for being productive, and if so – what could it be?
As it turns out, it's our metabolism1. I see how effectively our general metabolism is working as one off the main measuring points for our wellness.
Since our metabolism is linked to our hormonal balance, overall energy, ideal weight, how we feel about ourselves, and even the quality of our sleep, it is a key factor for keeping our bodies and our lives in balance.
This balance of healthy metabolic regulation – in essence, our lifestyle – is where our productivity can be most impacted.
Most efforts to increase our energy levels, though, often suggest caffeine or other stimulants.  However, these spikes in energy fluctuate and are temporary.
I ask myself: do I want boosts of energy or do I want consistent energy? Consistent energy maintains focus and productivity, so keeping our metabolic rate in balance is key.
So, stay tuned – as I share solutions to getting results.
In the meantime, message me here to share how you're going with maintaining a healthy metabolic rate – or if you'd like to find out how to benefit personally from doing so.
1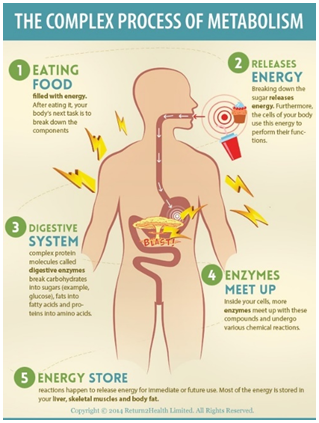 Fi Jamieson-Folland D.O, is a Lifestyle Consultant, with over 26 years experience in Europe, Asia and New Zealand as a qualified osteopath, educator, writer, certified raw vegan gluten-free chef, speaker, health mentor and Health Brand Ambassador. She loves to globe-trot with her husband Chris (NZ, Australia, USA, UK + Europe and Indonesia are current favourites) relishing an outdoor lifestyle and time with family and friends.