It's time for you to hear Oxana's results (in her own words) – she's a delightful lady I've been working with since mid July 2021 –
"Before I saw Fi, I had a lot of pain in my joints, plus perineural cysts. Fi has systematically explained the relevance and importance of making several adjustments to my lifestyle habits, including my personal daily hydration levels. Plus via my personalised Nutraceuticals Protocol that she designed, based on my specific needs."
And one of the things Oxana has found it useful to focus on is making better food choices every day including healthier substitutes to help tweak in the areas most relevant for Oxana in relation to a recent holistic allergy test, especially given that she eats pretty well. She's also finding benefits in the specific exercises we've prescribed for her.
Oxana explains that she feels she's been able to not only heal but be able to help keep herself on track, which is the key. The follow-ups have been a powerful part of the process too as she's able to make progress in between consults.
What works so well for her is the holistic systematic approach1 that we've been taking. She also puts it so well when she says that it's the results that count.
So, if you happen to know anybody who's been dealing with pain, in particular joint pain, or feeling generally out of balance with their eating and exercise, please do let them know that there may be a way to help them with a long term solution.
It could be a game-changer for someone you know.
If you find this useful, please do share. Obviously, this is just a snippet but maybe it could be encouraging for someone who's over it and looking for positive results.
Until I see you on this week's #AliveWithFi, Ka kite Ano ciao for now! 🙂
1 "Holistic health or holistic healing is often defined as a form of healing that looks at the whole person: body, mind, and spirit. This kind of holistic healing often involves multiple complimentary medicines and alternative healthcare practices that can overlap with modern-day western medicine, but will go beyond the singular treatment of symptoms to support more than just the body."
https://www.thewellessentials.com/blog/the-5-aspects-of-holistic-health-and-why-they-are-so-important
The 5 Aspects Of Holistic Health And Why They Are So Important
Anonymous (2020)
Fi Jamieson-Folland D.O., I.N.H.C., is The LifeStyle Aligner. She's an experienced practitioner since 1992 in Europe, Asia and New Zealand as a qualified Osteopath, Integrative Nutrition Health Coach, speaker, educator, writer, certified raw vegan gluten-free chef, and Health Brand Ambassador.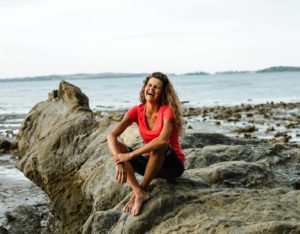 Facebook Instagram LinkedIn Pinterest YouTube