It's about time that you heard about the experience of a delightful lady, Carolyn Edwards, who's been a friend and colleague since 2003.
When I caught up with Carolyn, she was ready to feel better.1
She was experiencing pain in her shoulder, collarbone and down her arm, following a previous injury.
We took a full health snapshot to consider all the factors that could be involved, even seemingly indirect ones. We then worked together on an approach to suit her personal needs.
And what she noticed even after the first session was that she felt more relaxed, and was noticing less pain after making some lifestyle changes we'd discussed. After her second consult, she was pretty much pain free and also felt more balanced.
I've found that often results flow once we're clearer about our needs and adjust our approach to balance our body biochemisty including filling in our micronutritional-gaps.
A game changer can also be allowing the time we need for ourselves.
So, if you or someone you know are also ready to feel better, then it doesn't have to be rocket science. It just takes a personal approach based on your own health picture, and that's what I help design.
Message me. Even if you think that feeling better maybe out of reach for you, as you feel you've tried everything. You may be surprised.
And see you soon for this week's #AliveWithFi
1When it comes to our health; namely our overall well-being, "self-care is not a reward. It's part of the process." Whether it's eating well, exercising, or even managing our pain, it's a savvy move to prioritize our care because quite frankly we deserve to feel better.
https://lifehacker.com/why-self-care-is-so-important-1770880812
"Why Self Care is So Important"
Wong, (2016)
Fi Jamieson-Folland D.O., I.N.H.C., is The LifeStyle Aligner. She's an experienced practitioner since 1992 in Europe, Asia and New Zealand as a qualified Osteopath, Integrative Nutrition Health Coach, speaker, educator, writer, certified raw vegan gluten-free chef, and Health Brand Ambassador.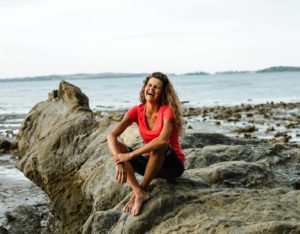 Facebook  Instagram LinkedIn Pinterest YouTube