Fi Jamieson-Folland explores one of life's greatest treasures
I'm totally absorbed in my text books when suddenly I hear it.
The tinkling ring of the tiny bronze bell coming from the kitchen. My reaction is automatic…without even thinking, I'm up and out of my seat, and racing down the stairs – taking 3 at a time.
I notice I'm salivating even at the thought of the glorious meal I know I'm about to find in the kitchen – ready for me to help serve in the dining room. And I'm smiling – knowing this ringing bell means that dad will be arriving home any minute now, after his long drive home from work, that my sisters will probably already be ready in the dining room, and my mum will be in the thick of it all – adorned in her apron; the life and soul of this fabulous ritual.
Those family meals when I was growing up were rich in so many ways – in conversation; fast, witty, thought-provoking, fun, silly, joke-filled. And rich in fabulous food; mum was always coming up with new favourties – especially once we all decided to go vegetarian.
And then there were the family walks – sometimes lasting all day as we covered literally 10's of kms over fields and through woods with our Great Dane 'Kim', and our Border Collie 'Nell'. Ever since my sisters and I were able to walk, we were expected to stay the distance with the rest of the family. And it's a habit that's stuck – to get out and about in the fresh air whenever I can.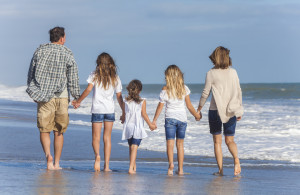 Family time. There's nothing like it.
So powerful in so many ways…
From quality time with loved ones – to stimulating, fun, thought-provoking conversation.
From learning together and belly laughter – to play-fighting and reading stories out loud.
What's your pick for this weekend?
I'd love to hear from you with your favourite family pastime!
Take away – given that when it's in the diary, it's 'real' – take a minute now to plan for some precious family time with those you love the most; whether it's simply hanging together at home with marshmallows in front of the fire; or going out on a bike ride together; it's the quality time that's so valuable. Makes for entertaining conversation over dinner together too.
Oh, and it's worth checking out the FB page for family fun ideas.
Fi Jamieson-Folland D.O., I.N.H.C., is The LifeStyle Aligner. She's an experienced practitioner since 1992 in Europe, Asia and New Zealand as a qualified Osteopath, Integrative Nutrition Health Coach, speaker, educator, writer, certified raw vegan gluten-free chef, and Health Brand Ambassador.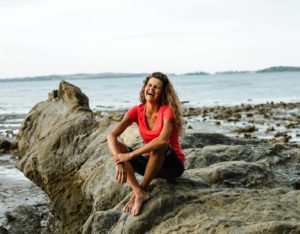 Facebook  Instagram LinkedIn Pinterest YouTube