This concept was first shared with me by one of my mentors Dr Denis Waitley, namely planting a shade tree under which we'll never sit.
I can remember when I first came across this idea, it seemed left field.
However, as I've grown to understand more about the thinking behind this, I get a sense of wonder and expansion from it.
It shifts us from thinking 'what's in it for me?' (even though that's understandably part of our human nature), to 'what can I do to care for others, even if I don't experience the reward?'

It's a personal thing.
Maybe for you it's related to caring for children – either as a parent, auntie or other guardian.
Or it could be defending the needs of protected species, literally tree planting in a local ecological area or your own back garden.
It might be any number of things that contribute to or influence others long term. Whatever the detail is for you, it's about planting the metaphorical (or literal!) seeds that might help others for generations to come. 1
I'm curious to hear if this is a new concept for you? And either way – what's the 'shade tree' you choose to 'plant'?
See you soonest on this week's #AliveWithFi 😉
1 Whilst "we can't understand or control where we're going, [we] can influence what we leave behind."
This prompts the question – what can we do today to create a positive impact for others? Imagine a world where we wired to make the future a better place to be, for those who follow…what would things look like then?…
https://dev.tinybuddha.com/blog/25-ways-to-m.ake-a-difference-in-the-world-every-day/
"25 Ways to Make a Difference in the World – Every Day"
L. Deschene, (n.d.)
Fi Jamieson-Folland D.O., I.N.H.C., is The LifeStyle Aligner. She's an experienced practitioner since 1992 in Europe, Asia and New Zealand as a qualified Osteopath, Integrative Nutrition Health Coach, speaker, educator, writer, certified raw vegan gluten-free chef, and Health Brand Ambassador.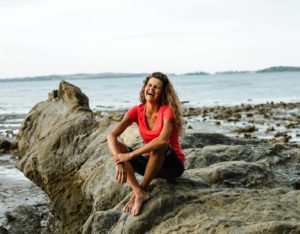 Facebook Instagram LinkedIn Pinterest YouTube
`