Taking that first step on our wellness journey is one that takes courage.
This is a belief I share with a delightful colleague and dear friend, Naomi Nygaard, whom I've had the privilege of knowing since 2018.
Naomi is a food and body weight freedom facilitator, and it's been expansive to connect with her, not least because we're both inspired to help people along their own health and wellness journeys.
I thoroughly enjoy working with Naomi – including as a client.
Here's what she shares about her experience –
'I'm so delighted to recommend Fi Jamieson-Folland. She has been a friend, a mentor and an inspirational health inspirer since I met her in 2018, and I feel deeply honoured and privileged that we've been able to inspire one another.
Fi's been able to create real practical and lasting support for me in my own journey of ongoing health and wellness. We've also been able to spark ideas off one another for how to create the most joy and wellness-freedom for the people that we serve.
I'm wholeheartedly inspired and excited to recommend Fi's work. She has provided me with inspiration and I know that she will be able to provide you, your family, friends or your clients with the inspiration that they need to shift from what may be a place of 'stuckness', discouragement and hopelessness when it comes to their health and well being, into a place of greater freedom and joy!'
Naomi Nygaard – Food and body weight freedom facilitator, and founder of Fab Freedom + Fab Thriving programs, UK + Spain
That's what we're passionate to help people do, and, at the end of the day, for many of us it's what life's all about. In fact, when most people are reflecting on their lives, especially in later stages, many express just wanting to experience more happiness.
So, I feel excited that Naomi and I get to collaborate and work together to help those who are ready to move forwards in their lives.
Sometimes we know what it is we need to work on, and sometimes we might need guidance to clarify the ideal next steps for us.
This is crystal clear for you right now – although you may know someone who is keen to make changes and hasn't done so yet. If so, please do message me and you're also welcome to share this blog – it may be a nudge for them that could make all the difference. 1
Until I see you for this week's #AliveWithFi, please keep sharing your sunshine 😊
1 We might have a yearning for the results we'd like to see, although it takes that first brave step towards it before anything can happen – "when you get a gut feeling, listen to it."
In my experience, it's always worth it.
https://www.psychologytoday.com/us/blog/emotional-fitness/201305/8-ways-get-the-most-out-your-life
"8 Ways to Get the Most out of Your Life"
Goldsmith, PhD. (2013)
Fi Jamieson-Folland D.O., I.N.H.C., is The LifeStyle Aligner, with over 27 years experience in Europe, Asia and New Zealand as a qualified Osteopath, Integrative Nutrition Health Coach, educator, writer, certified raw vegan gluten-free chef, speaker, health mentor and Health Brand Ambassador.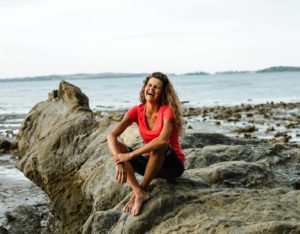 Facebook Instagram LinkedIn Pinterest YouTube