It's been a complete delight to connect with Elena ever since we met in 2018 at an intensive training in Bali.
What stands out about Elena is her self-awareness and commitment to take the next steps to experience long term health. 1
When we shift from just getting something resolved right now, to pursuing lifelong improvement, we have the opportunity for an even greater quality of health and wellness.
This element of self-awareness is what Elena brings to all the concepts and resources we explore together. Rather than going back to the same old, she has a willingness to embrace other perspectives, which I believe is a mighty strength.
Join us on this week's #AliveWithFi to hear more about her story, and in the meantime, check out her story –
'Right from the start, I found the evaluation process helped me to go point by point to really scan my body deeper, plus consider any issues I had or do currently have. It triggered me to look back and see if there are any places where I can improve further. I spotted a need to focus on my sleep quality, my hair loss and some intercostal pain.
Working with Fi, I've become more self-aware, and realise that I actually do not have as many problems with my sleep as I thought I had. Plus the resources and guidance from Fi are helping me to adjust my daily habits for the better.
In fact my sleep is improving already!
Fi's self-re-evaluation process gives me insights into even more ways I can still improve – even if I think I feel great right now. The effective process Fi takes me through is a new holistic approach to help my body in the long run, rather than just fixing one issue.
I'm now listening to my body even more, I have several new exercises, plus an awareness of my posture and even some limiting beliefs I've had. For me, this is a valuable investment in me.
I've trusted Fi from the very beginning of first coming across her – even before I met her. I can see that she lives and breathes what she is saying, teaching and sharing with the world. I love that we can connect on different levels, not only body, but also mind, energy and soul. I always leave each consult with very high energy and am self-motivated to take my next steps.
I appreciate the way Fi is a strong listener, with a positive approach and how she creates a safe place for being self-honest. She goes deeper on the problem, looks at the cause from different sides, and bases her recommendations on her own experience and knowledge. She also guides you and gives you the space to choose what works best for you.
Fi – you are a real inspiration!'
– Elena Krayushkina, writer, entrepreneur, solo traveler – Lombok, Indonesia
And, if you know of someone who feels stuck in any area, from relationships to physical wellness, please do share this message, as together we can make a difference 😊
1 One of the most vital first steps towards our long term health is being in tune with ourselves and being open to natural ways to help ourselves. This kind of holistic approach to our lifestyle really begins with a desire to grow, which takes self-awareness. When it comes down to it, "self-awareness in itself is the ability to actively seek to listen to the body and mind."
"5 Reasons Why Self Awareness is Important"
Better Health, (2015)
Fi Jamieson-Folland D.O., I.N.H.C., is The LifeStyle Aligner, with over 27 years experience in Europe, Asia and New Zealand as a qualified Osteopath, Integrative Nutrition Health Coach, educator, writer, certified raw vegan gluten-free chef, speaker, health mentor and Health Brand Ambassador.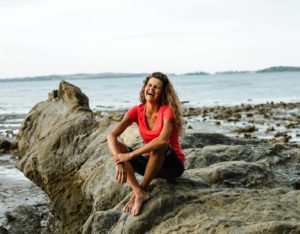 Facebook Instagram LinkedIn Pinterest YouTube