I can remember when the penny first dropped for me that it needs to come from me.
What do I mean by 'it'?
Actually – everything.
Everything, that is when it comes to creating results of any kind in my life.
I first grasped this concept when I heard one of my mentors explain that if I'm ever relying on others to inspire or motivate me – then it means I'm in trouble.
Once this bold statement sank in, I realised it was spot on.
You see I'd learned this when it came to my health and truly getting that my health was (and is) in my own hands. Having been diagnosed with heart disease when I was 21yrs young, and being given 3 years to live unless I took medication every day for the rest of my life; I needed to make a decision between Options 1 and 2. 
Option 1 – to follow the advice of the doctors and take the meds and hope for the best, or 
Option 2 – do my own research, create my plan and go for it (assessing results and adjusting according to need). 
Three guesses which one I picked?
I'm pleased to say I now feel happier and healthier than I did when I was 21 – and I've never taken the meds. My cardiologist remains happy that we're on track, and it's more common than not for me to receive compliments on both my energy levels, and how I look. 
If you're ready to create the results you want with your own Healthy LifeStyle – email me at fi@fijamiesonfolland.com – and we'll arrange your alignment session – which is on me. 
Here's to your health!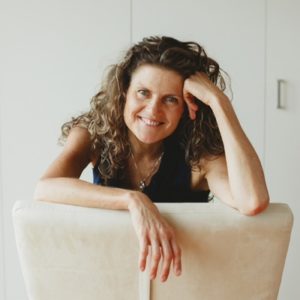 Fi Jamieson-Folland D.O, is a Lifestyle Consultant, with over 20 years experience in Europe, Asia and New Zealand as a qualified osteopath, educator, writer, certified raw vegan gluten-free chef, speaker, LifeStyle Ambassador and health mentor. She lives in NZ and Indonesia with her husband Chris, relishing an outdoor lifestyle and time with family and friends.