Yes, it's that fabulous time of year again – when we dive into the ease, warmth and flow of the summer months. Delicious… and who doesn't want to look stunning this summer! 🙂
One of the things I enjoy the most about summer temperatures, is being able to wear less clothes. And when it comes to feeling confident when we're wearing fewer layers – I'm convinced it's an inside job.
So what's the scoop on looking our best in our beach-gear? It comes down to 4 basic keys –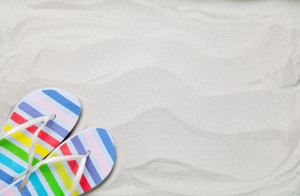 1. Whilst we may not have reached our ideal-shape goal just yet – our confidence increases when we have a plan and we're working it. So, set that goal, create a plan, break it into steps, get a mentor – and work it baby!
2. Once the plan's in place – shelve it! I don't mean forget about it completely. Instead, it pays to let it go rather than being obsessed about it.
3. Make sure your plan includes each of the important variables – hydration, nutrition, exercise and rest.
4. Being grateful for where you're at currently – and ready for more. This can help us be more focused on the steps we need to be taking to reach our goal, and enjoy the process…
…One of my most significant lessons this year has been learning to enjoy the journey as much as savouring the destination.
I'd love to hear how you're going with your Goals – email me at fi@fijamiesonfolland.com
Exercises to help reach your ideal shape this summer!
Actually – these aren't just for summer! Good all-year-rounders 🙂
1. Starting from the top down – our arms. Always wanted to keep your upper arms trim and taught? – here's your way! Gently lower and raise, using body weight. Here's the clincher – SLOW! Ideally x5, pause and repeat this x2
2. Our waist-area – and this is an ideal muscle to be using when you're playing any sports – from volleyball, football, swimming, climbing – everything! Very simple to do – bring belly button towards spine (kissing spine) and tuck tail bone under (opposite of Donald duck who sticks it out!) hold for 10 – repeat x3
3. walking 20-30mins a day. Briskly, so at a pace where you're not able to speak easily. This means you're helping to increase your metabolic rate, so you can burn your fuel (the food you've eaten) efficiently
Rinse and repeat!
Want 3 Exercises to look your best this summer?
If you'd like more Health Hacks, free recipes and lifestyle tips join our newsletter HERE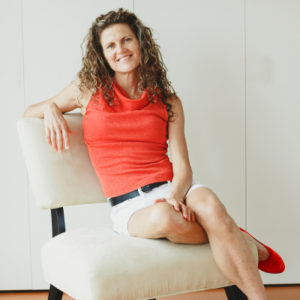 Fi Jamieson-Folland D.O, is an Executive Lifestyle Consultant, with over 20  years experience in Europe, Asia and New Zealand as a qualified osteopath,  certified raw, vegan, gluten-free chef, educator, writer and health  mentor. She lives in Auckland with her husband Chris, relishing an outdoor  lifestyle and time with family and friends