One of my favorite topics is conscious living, and this week we're focusing on the specific area of life-long learning.
I believe that this interesting time that we've been having around the pandemic of Covid-19 actually represents a window (a golden opportunity) for learning. 1
Learning for what exactly?
I see it as a chance for learning on multiple levels—and not just for myself but for all of us. The reason being that often our lives get so busy in our often-packed daily routines, and there's too much 'noise' to perhaps experience our reality as fully as possible.
So instead, we might have a chance to learn more ourselves and also about the people we're with during lockdown.
Currently, Chris and I are in the New Zealand base, and we're aware that our initial month-long lockdown is likely going to be longer. I've realized that this as an invitation to focus on what's here right now, rather than what might be happening next week, month, or quarter.
Our perspective changes when the biggest outing for most non-essential workers during this lockdown, is to pick up the groceries once a week. We can interpret this as a hassle, or the chance to be more present and less 'on task'.
For me, that's a learning curve in itself. Now is all we have.
What else can we learn or revisit, then? We might brush up on old skills or learn new ones (my sister, for example, is brushing up on her French.)
I've been re-establishing my groove of taking naps, which is a powerful way for me to let go and re-set each day. I also find I'm more 'grounded' afterward.
So, I'm curious to hear about an area you may be learning about right now, especially during this global lockdown?
Until I see you for this week's #AliveWithFi – Ciao for now 😊
1 This time of 'lockdown' for many around the globe can be a timely nudge to remember that "learning is about enriching our minds, honing our skills, and changing the way we see the world and ourselves." Most importantly, learning can improve "our behavior and the way we think by expanding and challenging our understanding."
Especially in times of uncertainty, focusing on conscious living can help us push past possible unsettling emotions to new insights. A lifelong learning perspective can prompt us to focus on the present.
https://medium.com/@mahnoor.asghar109/never-stop-learning-because-life-never-stops-teaching-ed289f27fde4
"Never Stop Learning Because Life Never Stops Teaching"
Asghar, (2019).
Fi Jamieson-Folland D.O., I.N.H.C., is The LifeStyle Aligner, with over 27 years experience in Europe, Asia and New Zealand as a qualified Osteopath, Integrative Nutrition Health Coach, educator, writer, certified raw vegan gluten-free chef, speaker, health mentor and Health Brand Ambassador.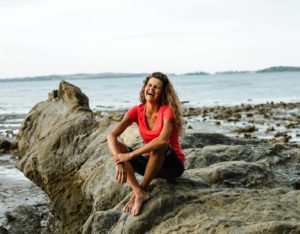 Facebook Instagram LinkedIn Pinterest YouTube