'Jumping into the driving seat of your own Healthy LifeStyle'
Most things worth having are a work-in-progress. And when it comes to the real thing, it's so worth waiting for. For me, this often means I also get to practice building my 'being-patient muscle' at the same time.
Check out the link for how I literally jumped into the driving seat today!
And if you're truly ready to get your health back, check out How To Get Your Health Back
If you would like to receive more helpful videos and my top health tips then click here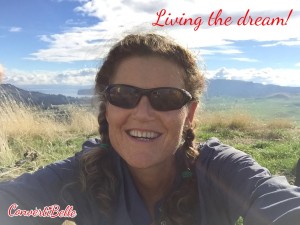 Fi Jamieson-Folland D.O, is an Executive Lifestyle Consultant, with over 20 years experience in Europe, Asia and New Zealand as a qualified osteopath, certified raw, vegan, gluten-free chef, educator, writer and health mentor. She lives in Auckland with her husband Chris, relishing an outdoor lifestyle and time with family and friends.