As usual, financial Health Coach Chris Folland has his finger on the pulse for this week's topic.
Over to Chris…
Here's our current question – is a travel lifestyle still an option?
Many people dream of traveling, and the ability to do so usually comes down to their financial health. This is because having sufficient monetary resources gives us the option to continue traveling, whether that's internationally, locally, or even having a stay-cation.
So, if you don't have the resources right now, what are some options to increase your income?
Here's a way that's ultimately based in serving others –

Take a look around you and identify the problem that people are having. See if you can find a way to solve them. You might even partner with someone who knows how to solve the issue, is knowledgeable in that area, and can teach you how to solve the problem too.
This classic model of seeking and solving problems is an inherently valuable business model and leads to also doing good in the world at the same time. 1
What do you have to lose by considering others' needs and pondering on the best way to meet them? The results will likely surprise you.
Until we see you on this week's #AliveWithFi, if you'd like to discuss a problem or challenge you've noticed, message me to explore the possible next steps. It's always great to hear from you 😉
1 The key is to "find the problem that you actively want to solve, that you are best suited to solve and that has significant opportunity built-in."
The ultimate result is a win win 😉
https://www.inc.com/james-paine/entrepreneurs-here-is-how-you-can-find-problems-to-solve.html
"Entrepreneurs: Here Is How You Can Find Problems to Solve"
J. Paine, (2017)
Fi Jamieson-Folland D.O., I.N.H.C., is The LifeStyle Aligner. She's an experienced practitioner since 1992 in Europe, Asia and New Zealand as a qualified Osteopath, Integrative Nutrition Health Coach, speaker, educator, writer, certified raw vegan gluten-free chef, and Health Brand Ambassador.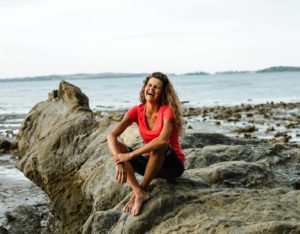 Facebook Instagram LinkedIn Pinterest YouTube