Do you want more in life?
Quietly hankering for more options, with no foreseeable change ahoy?
Maybe you fancy being able to travel where you want to, and have time to explore and relish new places (or already favourite ones) – although you're stumped as to how to have this happen.
You may not believe you're in denial about where you're currently at, although I think many people may actually be.
Let me introduce you to an acronym that we use in our academy, called Do Care.
As you can see, the first letter is D – it's for Desire. Because it all starts with desire. 1
It's daft to press forward without it (in fact it's impossible!) so having desire is a mighty positive place to be.
Thing is, we get busy with 'being busy' and wander off track. Crafting a dream board is an effective way to help us keep the main thing the main thing. Our mission is to visualize our dreams – often.
(Btw – creating a dream board is a piece of cake – simply cut out / source online /find in your photo album pictures of what you want for your future and stick it up in your home/save it on your screensaver – the key is to put it where you can see it.)
This is our fire-spark that we nurture and fan until it becomes a raging blaze. That's the power of desire. We strike the match and keep the desire fed by seeing our dreams daily on our dream / vision board.
Have a play with your first step, and stay tuned for the next video in this series when we talk about creating your progress-plan.
Til then, have a fantastic week – and see you on this week's #AlivewithFi
1The first step is desire because "your desire to begin a new way of life needs to be stronger than your desire to keep doing things the same way." This is our first step in going from denial to desire. "5 Truths About Creating the Life You Really Want" E. Bathie, (n.d.)
Fi Jamieson-Folland D.O, is The LifeStyle Aligner, with over 27 years experience in Europe, Asia and New Zealand as a qualified osteopath, educator, writer, certified raw vegan gluten-free chef, speaker, health mentor and Health Brand Ambassador. She loves to globe-trot with her husband Chris (NZ, Australia, USA, UK + Europe and Indonesia are current favourites) relishing an outdoor lifestyle and time with family and friends.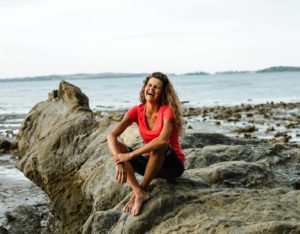 Facebook Instagram LinkedIn Pinterest YouTube