It's time for us to hear from our resident Financial Health Coach, Chris Folland. He's explaining the steps he took to create his dream travel lifestyle.
Over to Chris…
I used to dream about a travel lifestyle. Really!
When I was working hard in various jobs, I realised I was fundamentally dissatisfied, so I decided to start travelling. Once I started, I knew I had the bug. I remember thinking to myself 'imagine if you could travel the world, see different things and not be stuck in an office. Ever'.
In a nutshell, that's what my wife Fi and I started to do in 2014.
Wondering how we did that?
Well, that's exactly what we teach in our training academy, and the reason I'm sharing our DO CARE series. Today is Part 3 in the six-part series, and this one is the "C" for Courage.
Being able to have options starts with having the courage to get outside the box. Often, it takes not following the 'normal path' to be able to do the things that many people want, although they're seemingly unable to do.
I actually believe it's do-able for most people; it just takes this first step.
I think most people would love to do new things; they just don't know how to do them. And that's ok because you're not supposed to know how to do everything – you're supposed to find people who are already in that orbit, who understand how to do what it is that you want to do. And they have the awareness and know-how to train you too.
That's what Fi and I have been focusing our efforts on since 2003. Namely detailing how we got to a point of financial and lifestyle freedom, and teaching others to do the same.
If that speaks to you, then please do reach out.
Is it challenging to take a step that requires courage? Absolutely!
Although it's more-than worth it.
If you have a desire in your soul, in any little part whatsoever, then I wholeheartedly support you in going after it. 1
It's a big world out there, so have the courage to take on the difficult task to stay integral to who you are and stay focused on what you do want.
If you're curious about this; simply reaching out might be your starting point.
Have a play with your first step, and stay tuned for the next video in this series when we talk about creating your progress-plan.
Til then, have a fantastic week – and see you on this week's #AlivewithFi
1It takes courage to make a change, and courage can be scary because nothing's guaranteed. However, finding the right support and going for it can help us reach the goals we truly want: "The leap of faith [of courage] involves your commitment to creating a healthy, new life inertia and the belief that good things will happen when you do make that change."
https://www.psychologytoday.com/us/blog/the-power-prime/201203/personal-growth-changing-your-life-inertia-takes-courage
Personal Growth: Changing Your Life "Inertia" Takes Courage
Taylor, PhD., (2012)
Fi Jamieson-Folland D.O.,I.N.H.C., is The LifeStyle Aligner, with over 27 years experience in Europe, Asia and New Zealand as a qualified osteopath, educator, writer, certified raw vegan gluten-free chef, speaker, health mentor and Health Brand Ambassador. She loves to globe-trot with her husband Chris (NZ, Australia, USA, UK + Europe and Indonesia are current favourites) relishing an outdoor lifestyle and time with family and friends.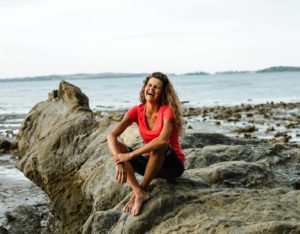 Facebook Instagram LinkedIn Pinterest YouTube