Do you ever get distracted from what you were thinking or saying? You're definitely not alone – there are many of us who do.
Overall, I believe I am getting better at focusing. I do seem to be a little more consciously aware of going down a particular rabbit hole, which can help as I'm navigating my way out of it!
I'm curious to hear what you've found – do you find yourself off on a seemingly unrelated tangent, and wondering how you got there?
So I'll share some examples of solutions that I've found helpful – and so have several clients. Whilst this may be so – it's worth bearing in mind that each of us are unique, and what works for one of us may not work for another, so it's worth persevering to find your best fit –
Exercise – starting my day with movement helps to clear my head and helps me transition from rest to activity. Plus the potential health benefits range from helping our cardiovascular and digestive systems to our metabolism, immune and hormonal systems
Drinking water – I notice a positive difference in my energy when I drink 1.5 litres of plain, filtered water before breakfast. This is usually as I'm exercising, plus I use a natural energy drink that contains green tea and micronutrients, to help prevent hyponatremia and maintain homeostasis
Wim Hof breathing – it's worth checking out this valuable way to help oxygenate our system, plus help us adapt to cold temperatures
Cold water swim – this works well with the Wim Hof breathing I mentioned, which is ideal for me, as I'm currently persevering with a brief sea swim several times a week as we head into winter!
I decided to be-friend the cold as I realised I've historically shrunk away from it and consequently I'd limited myself with the places and activities I'd chosen. All this changed when our friends Alison and Peter invited us to go to an Air Fire Ice experience a few months ago. I'd already been practicing the Wim Hof breathing thanks to our dear friend Bash, and I always love a roasting hot sauna, although the 3 minutes in the ice bath was definitely a new experience for me.
It was enormously stimulating – my mental focus was razor sharp for a couple of days afterwards, plus I noticed less inflammation (namely with a ganglion on my foot that I'd had since beginning some pack-weight training last August. The day after the ice bath it had disappeared.)
It's worth checking out the reference ¹ below for pointers for optimising our focus, especially given that we're all different.
I'm curious to hear what you've found is effective for you.
And until I see you on this this week's #AlivewithFi, have a fabulous week ☺
Fi Jamieson-Folland D.O., I.N.H.C., is The LifeStyle Aligner. She's an experienced practitioner since 1992 in Europe, Asia and New Zealand as a qualified Osteopath, Integrative Nutrition Health Coach, speaker, educator, writer, certified raw vegan gluten-free chef, and Health Brand Ambassador.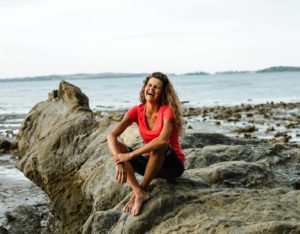 Facebook Instagram LinkedIn Pinterest YouTube
¹ So many valuable gems from this treasure –