Everyone knows we need to eat as well as we can, although this can be challenging at times as there are often so many 'treats' around that don't exactly help…especially when it comes to one of life's most popular decadent delights – chocolate!
So what if there were such a thing as a healthful chocolate, that's packed with well-being benefits? Including antioxidants to protect our cells against things like heart disease and reduce the 'bad cholesterol', LDL's, flavanoids that can help reduce blood pressure and improve circulation, serotonin to help a feeling of well being and also help our digestion by stimulating enzymes and providing good levels of fibre.
Now you get to indulge; knowing it's a healthful option – and as with everything, moderation is our friend!
Healthy Heavenly Bites
Why? To satisfy that 'something sweet' feeling, without the guilt.
When? Yummy for morning or afternoon tea, or after dinner.
Ingredients –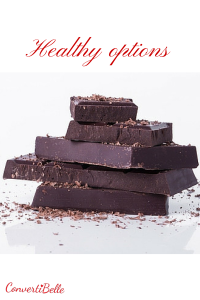 1 cup raw cacao butter or raw, extra virgin coconut oil (or a combination of ½ cup of each) melted
½ cup raw cacao powder
2-4 tbsp raw coconut treacle, to taste
What to do
Slowly melt the cacao butter or coconut oil over a very low heat, in a small pot until just melted.  Mix in the cacao powder and raw coconut treacle until your mixture is smooth.  If it needs help to fully mix together, best to use a stick or full blender. Pour into mini cup cake baking cups or moulds (or chocolate moulds if you have them).
Place in the freezer or fridge to set.  Once set, keep in a BPA-free, airtight container in either the fridge or freezer.
Watch out, as your Healthy Heavenly Bites will melt easily; if they last that long!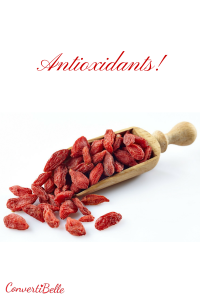 Top tips for divine Heavenly Bites
Experiment with flavours by mixing in bee pollen, raw sesame seeds, finely chopped almonds, shredded raw coconut, raw cacao nibs, or pre-soaked goji berries before placing your chocolate in the mould. Or sprinkle with any of these once your Bites have begun to set in the fridge (all the options I've listed are available from most good health food shops.)
Include organic and go with the raw options where you can – they often have more active ingredients.
Take away – If you'd like a summary of the health benefits of raw chocolate, then email me direct at fi@fijamiesonfolland.com for your copy – remember to put 'Heavenly Bites – CB' as your email subject line.
Have fun with these!
As seen in Sweet Living 12.13
Fi Jamieson-Folland D.O, is a Lifestyle Consultant, with over 20 years experience in Europe, Asia and New Zealand as a qualified osteopath, certified raw, vegan, gluten-free chef, educator, writer and health mentor. She lives in Auckland with her husband Chris, relishing an outdoor lifestyle and time with family and friends.