Have you ever stopped and marveled at the profound capacity of our bodies to rebalance and heal themselves, on many levels?
It's a thought that's been front of mind for me for over 2 decades. In fact it's set the stage for my life's work.
You see, having been told I'd have 3 years to live unless I took medication every day for the rest of my life at 21yrs young (read my story here – http://www.fijamiesonfolland.com/?p=100 ) I made it my mission to figure out exactly what I needed to be doing to create the ideal environment for my body to heal itself.
My first step was getting good at 'listening' to what my body was telling me it needed.
Recipe for Success
One of the key 'ingredients' in what I call my 'Recipe for Success' is balancing up my body biochemistry. And given one of the biggest challenges our bodies deal with on an almost constant basis is inflammation in one form or another – it makes sense to get clear on firstly how to prevent it happening, and secondly how to help our bodies deal with inflammation as effectively as possible. (I cover the prevention steps in my 'Recipe for Success' – check out the blog)
Firstly, what's inflammation? It's our body's way of dealing with any kind of damage, and it creates a kind of 'battle ground' where the body kills off any invading 'bad guys', or even injured cells, delivering supplies and clearing up waste and dead cells in the process. It's a complex process, and we need efficient circulation plus a well-stocked 'pantry' to have fast, effective results.
Balancing our body biochemistry
When it comes to healing from the inside out, including balancing our body's biochemistry, there are 5 core areas that need our attention – including ideal nutrients, hydrating, exercising and stretching, good breathing technique, and appropriate rest. Right now, we'll cover one of the ideal nutrients that's key for optimal recuperation.
Having come across plenty of nutritional options over the years, many boasting exaggerated claims of remarkable results, I realized the only way for me to be sure of potential benefits, would be to trial them for myself.
And I was impressed with one particular nutrient formulation when I was undergoing 2 episodes of major dental work – both involving drilling down into my lower jaw. The first instance was to remove a wisdom tooth with a very long root, followed several months later by replacing this tooth with an implant. I'm not one for using medication if I can avoid it, and having politely declined both the anti inflammatories and painkillers I was offered by my surgeon, I looked to a potent form of grape seed extract I'd been using. I increased the dose prior to each of the surgical procedures, and then used it each 1-2 hours post-op. Interestingly, my post-op recovery was dramatic.
The bleeding stopped within hours, the swelling was negligible, and I felt no pain. At all.
In fact when I had my 11 day check up with my surgeon, his eyes nearly popped out of his head, and said he'd never seen healing like it!
Take away – if you're looking for an option that maybe able to assist you or someone you know, with healing, decreasing inflammation and even possibly helping to reduce pain – drop me a line at fi@fijamiesonfolland.com with 'Healing' in your email title.

Fi Jamieson-Folland D.O., I.N.H.C., is The LifeStyle Aligner, with over 27 years experience in Europe, Asia and New Zealand as a qualified Osteopath, Integrative Nutrition Health Coach, educator, writer, certified raw vegan gluten-free chef, speaker, health mentor and Health Brand Ambassador.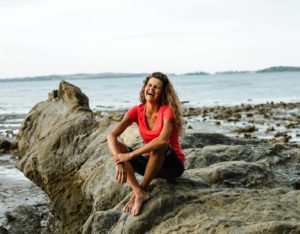 Facebook Instagram LinkedIn Pinterest YouTube