I'm curious to hear the way 'heart-giving' sits for you.
Let me explain my context. Having been globetrotting for the last few years, I've been privileged to experience and see so much. I've also seen need.
One vivid image I have is from Bali, where it's an excepted norm to see single women on the streets with young, severely malnourished children, asking for money.
I have a confession to make. This isn't comfortable for me. You see I initially felt blocked about giving to these women. On reflection, maybe this is partly about a sense I've had that it's 'better' to support established organisations who may focus on prevention via specific support and education.
I've become more discerning about listening to my heart on many things, including this one. I realise I'd been focusing on a principle that I'd been routinely following when it came to contributing where needed.
However, a bottom line-principle isn't always the human line.
Here's my new bottom line – if I can give with ease, and it's something that fills my heart, then I get to make that choice. 1
It's a 180-degree shift for me.
And it's created an opportunity where I get to contribute in a way that's meaningful and honors the cup-filling effect for me of helping others.
It's really made a big difference for me.
Be fab to see you on this week's #AliveWithFi to chew this one over.
1 When it comes to heart-giving, sometimes expectations can influence the ways or amounts we feel we should give and even "cause more stress than joy." So, what might happen when we allow ourselves to give without expectations? Here are ways to try it and find out. "20 Ways to Give Without Expectations" L. Deschene (n.d.)
Fi Jamieson-Folland D.O., I.N.H.C., is The LifeStyle Aligner. She's an experienced practitioner since 1992 in Europe, Asia and New Zealand as a qualified Osteopath, Integrative Nutrition Health Coach, speaker, educator, writer, certified raw vegan gluten-free chef, and Health Brand Ambassador.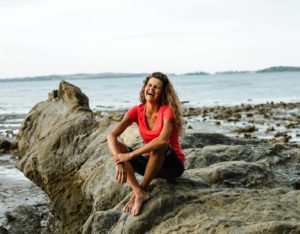 Facebook  Instagram LinkedIn Pinterest YouTube