This one's a deceptively simple, seemingly little-known secret.
I missed it myself for the longest time. However, I'm now consistently onto it as it's such a valuable KPI (key performance indicator).
The value this tip offers is multi-fold – including helping to increase our ability to focus our minds, reduce irritability, improve memory, and can even aid digestion.
Any guesses?
It's simply hydrating.
When we drink enough water every single day, we can improve our ability to absorb and retain information, feel less grumpy, enjoy improved digestion and even assist with optimal weight regulation.
About 2 months ago I was convinced I was drinking more than 1.5 litres of water every day. Then I measured what I was actually drinking that day and was stunned. I was definitely not cutting it with my intake.
Since that day, I've been measuring out 3 litres of plain, filtered water and drinking it each day and it's been a game-changer.
While my digestion and mood are typically good, with the right amount of water, they're even better.
So, why wouldn't we?
Simply find a good source of water (plain, filtered is best), and measure it – ideally 1.5-3 litres for adults. 1
If you have a go – I'd love to hear how you get on.
Until I see you for this week's #AliveWithFi, keep sharing your sunshine 😊
1 Not only can drinking 3 litres of water a day improve our productivity, it can help our bodies to "flush toxins from the vital organs, carry nutrients to cells, provide a moist environment for ear, nose and throat tissues, and eliminate waste." Dehydration can be affecting us in seemingly 'invisible' ways until we start drinking more water.
https://www.dailymail.co.uk/femail/article-2480491/How-drinking-litres-water-day-took-years-face.html
"Drinking 3 Litres of Water a Day Took 10 Years Off My Face!" S. Smith, (2013).
Fi Jamieson-Folland D.O., I.N.H.C., is The LifeStyle Aligner, with over 27 years experience in Europe, Asia and New Zealand as a qualified Osteopath, Integrative Nutrition Health Coach, educator, writer, certified raw vegan gluten-free chef, speaker, health mentor and Health Brand Ambassador.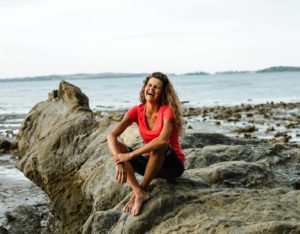 Facebook Instagram LinkedIn Pinterest YouTube