What if there was a way to have our favourite jeans fit on a constant basis, rather than by squeezing ourselves into them periodically or for something special that's coming up?
When I started out on my health journey – this was a goal of mine. It is for many of my clients too.
Fortunately, there IS a way to have those stunning troos feel consistently flattering and comfortable.  The key factor, which is part of a healthy lifestyle, is triggering our metabolism.
Many of us go through the sensation of fluctuating up and down in our weight, which affects how our clothes fit and we feel. Sometimes we can feel good about our bodies yet sometimes not.
So once we've had a thorough, routine health assessment to rule out any other issue (connect with me   for a summary of the primary health factors to check for most health challenges), we can start small and then increase our exercise.
Exercise is one of the most effective ways to influence our metabolism.
It's not necessary to suddenly become a marathon runner or visit a gym every day.
In fact, research shows that exercise is sometimes even better for us when we do a small amount frequently, especially those activities we enjoy ¹.
Even simply walking.
Take away – all it takes is a simple walk to ignite the spark of our metabolism.  Just 20 minutes of walking three times a week can make all the difference.
Let me know  how it goes!
¹ Walton, Alice G. "Random Acts of Exercise: Why Little Movements Can Have Big Benefits." Forbes. Forbes.com 11 July 2011. Web. A recent assessment on the benefits of exercise, led by "study author Ashlee McGuire and fitness expert Fred DeVito" reveals "that people who do more "incidental" physical activities – like sweeping or taking a stroll around the office – have better cardiorespiratory fitness than those who do less." Further, "researchers now say that small activities like chores and errands may actually have a cumulative effect over time".
Fi Jamieson-Folland D.O., I.N.H.C., is The LifeStyle Aligner. She's an experienced practitioner since 1992 in Europe, Asia and New Zealand as a qualified Osteopath, Integrative Nutrition Health Coach, speaker, educator, writer, certified raw vegan gluten-free chef, and Health Brand Ambassador.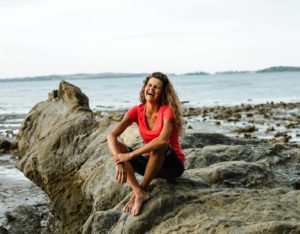 Facebook  Instagram LinkedIn Pinterest YouTube