How's yours doing?
Your answer depends on how long you can live and maintain your current lifestyle if you lost your job and had to depend on your passive residual income.
To figure this out, each of us need to look at where we are on our financial journey. Like our physical-health journeys, we might be right at the beginning, or already making some progress towards our goals.
And remember, we can start literally wherever we're at right now.
In the early stages of financial fitness, it's best for us to be tracking the amounts we're spending and making as well as what we own and what we owe.
Next step is to manage our expenses to live below our means, so at the end of the day (and the year), there's some left over.
From here, it's about learning to pay down our debt and save.
After that, the higher levels of financial fitness are building a passive or residual income to the point that we no longer need to work. That's when the passive income has met all our expenses for living and even extras, like travel.
That's like getting to an equivalent level in health fitness when you're ready to compete.
Taking an approach where you figure out where you are and what you need to do to get to the next level helps you get financially fit for life.
So, if you want to know more or want to share your specific questions and thoughts, just message me.
And it'll be great to see you on this week's #AliveWithFi when we dive further into this vital financial fitness topic.
Have a fantastic week
1People often think that they don't understand financial options as well as someone else or that they aren't good with money, yet being financially fit isn't simply intuitive: "Developing the knowledge to achieve financial security and learning to avoid the common mistakes that can thwart financial plans takes education and experience." That's why an experienced financial coach can help. "7 Steps for Training for Financial Fitness" R. Stammers, (2017)
Fi Jamieson-Folland D.O, is The LifeStyle Aligner, with over 27 years experience in Europe, Asia and New Zealand as a qualified osteopath, educator, writer, certified raw vegan gluten-free chef, speaker, health mentor and Health Brand Ambassador. She loves to globe-trot with her husband Chris (NZ, Australia, USA, UK + Europe and Indonesia are current favourites) relishing an outdoor lifestyle and time with family and friends.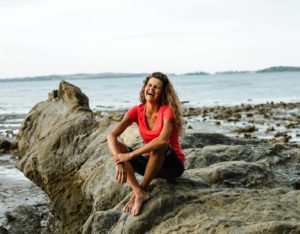 Facebook Instagram LinkedIn Pinterest YouTube