That's what my recent hike in NZ's spectacular South Island – on the Kepler Track, turned out to be!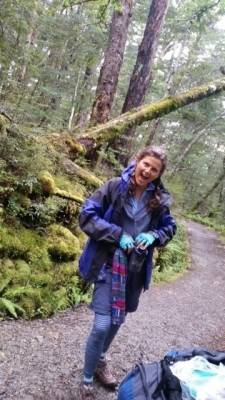 I thought I was well-prepared, even for the possible snow flurries. Although it turns out that my boots were too small, and my rucsack – despite being carried on several of NZ's 'Great Walks' didn't cut the mustard…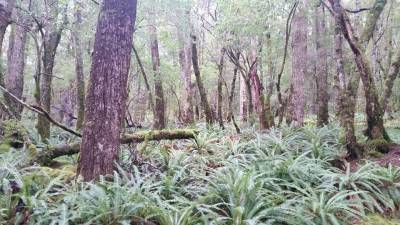 The blisters on my heels, and the bruising on my back from the pack were a good chance for me to see this trip as a dress rehearsal!
So the fact we had 20cm of unexpected snow on the first night…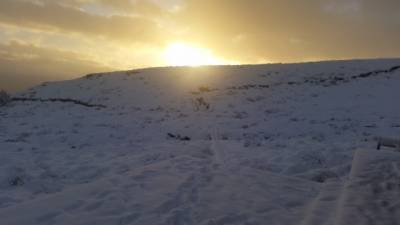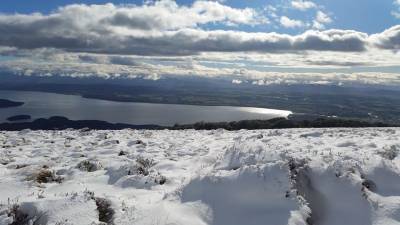 …was a good thing, as it gave my back and feet chance to recover J
Plus it gave me the chance to really 'get' the difference between forcing the outcome of pushing on, even though the track was officially closed, versus going with the 'ease' and flow of it all. Following the actual signs and really seeing what's going on, rather than going towards frustrations and literal 'road blocks'!
It became the perfect opportunity to order the new rucsack I've been meaning to get, and finally go ahead and trial the toe-shoes – something I've been meaning to do for ages!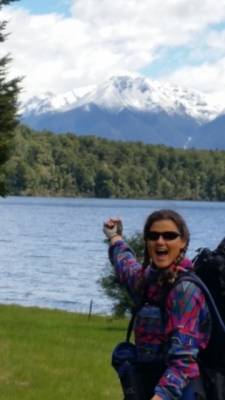 Check out the pic above…'we were here!'
This 'dress rehearsal' means I'll be super-ready for the Great Walk we have coming up soon on the Tongariro Northern Circuit, and also the massive fundraiser, the Oxfam Trailwalker.
I was blessed to spend my last night in Queenstown – nothing quite like this place for drinking in incredible views, the freshest air, and the sheer bracing beauty of the mountains…