What does doing the right thing mean?
It might mean doing the right thing in a situation where you know there's somebody who's going to drive home drunk and you take over the helm.
It might mean not drinking in the first place.
Or opting for an approach to your investments that means the returns may not be so fast although it might be something that creates the result that ultimately you really want, or fit better with your eco-conscious values.
It might mean leaving the shortcuts for someone else.
One that comes to mind for me that I've always been passionate about is bothering to put things in the bin rather than littering, even though it means taking a few more steps.
Another passion for me is considering the way the decisions that I make today may impact my environment – both flora and fauna. Are they ultimately costing the Earth?
It's likely that the Earth will be ok – after all it's expanded and contracted for billions of years before we came along, and will likely continue to do so – regardless of how much damage we inflict.
We each have a different idea of what the right thing is anyway, and the bottom line is we get to share this planet together. What's the best way to live together harmoniously in which my actions aren't really deeply disturbing you and vice versa? 1
I'm becoming more and more acutely aware of the impact of my actions (or lack of them) on the world around me. Even down to whether I choose to speak to another person with respect, or not. Plus how I'd prefer somebody to speak to me is of course another thing.
It's been useful for me that several mentors have pointed out the practice of speaking to another person in the same way – regardless of whether they can help me or not. Basically treating people as equals.
I group all these ideas together into 'living lightly'. For some this means heading off into the wilderness to camp for a few days – or even longer. They leave no trace – literally minimising their impact – and to me that's inspiring. I've personally found that this is not always an easy thing to do and in fact for many people they've never camped-out in nature before. It's certainly an area in which I'm constantly challenged.
When it comes to things like growing our own veggies and finding a way to live with the other creatures, that's another interesting challenge! There are plenty of beings who were there first, well before me, and they're ready to eat just about anything in their path – from rabbits and possums to slugs, snails and butterfly larvae.
Making sure that there's plenty for all of us and finding ways to put barriers in the way so that there's going to be more of a harvest left for our needs as well, are the places I focus.
I'm curious to hear what the fit is for you…is it more about harmonious relationships, or more about your impact on the environment?
Have a fabulous week until I see you on this week's #ALivewithFi 🙂
Fi Jamieson-Folland D.O., I.N.H.C., is The LifeStyle Aligner. She's an experienced practitioner since 1992 in Europe, Asia and New Zealand as a qualified Osteopath, Integrative Nutrition Health Coach, speaker, educator, writer, certified raw vegan gluten-free chef, and Health Brand Ambassador.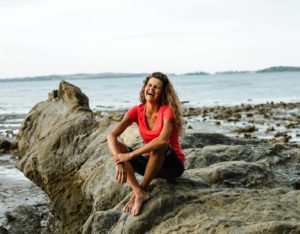 Facebook Instagram LinkedIn Pinterest YouTube
1 An interesting perspective from Forbes – -https://www.forbes.com/sites/forbesbooksauthors/2021/09/21/doing-the-right-thing/?sh=125d41052869