When it comes to our healthy lifestyle, this is a really interesting one and when I soul search I realise that it went into the way-too-hard-basket for me for a substantial chunk of my life. That is until I had a massive wake-up call.
That's something that I hear for many of us who've metaphorically been through the fire. Health then becomes a non-negotiable.
Once I'd been given three years to live, unless I took medication every day for the rest of my life, that's when the switch got flicked for me.
I'm such a stubborn gal!
I can literally remember thinking 'Nope! That's not for me!' and subsequently I researched feverishly and ultimately chose a different path.
Here's the thing when it comes to deciding what to do and then actioning it…we often end up stuck. This is not because there's a lack of information available! It's more because we're not sure of the best way to apply what we're learning about into our own lives in a safe, effective way.
It's about the steps we need to take becoming do-able in our lives, whilst at the same time finding a way to overcome the inertia of procrastination.
Yup – that old blockbustingly-effective thief.
It's probably one of the most challenging and rewarding journeys on this planet, and one I'll be on for the rest of my naturals. 1
So, if you know someone who's fed up with the results they've been getting so far and is ready for experiencing more umph for life, sleeping better, effectively burning unwanted fat, receiving optimal blood test results, feeling healthy from the inside out, getting their hormones and metabolism in check, safely coming off meds, looking and feeling in top form or even giving themselves the best chance to live a long and healthy life, then please do share this because you never know! It could make all the difference.
So if you know somebody who might be looking for solutions, then please do share this resource – it could be their time.
Until I see you on this week's #AlivewithFi, have a fabulous week 🙂
Fi Jamieson-Folland D.O., I.N.H.C., is The LifeStyle Aligner. She's an experienced practitioner since 1992 in Europe, Asia and New Zealand as a qualified Osteopath, Integrative Nutrition Health Coach, speaker, educator, writer, certified raw vegan gluten-free chef, and Health Brand Ambassador.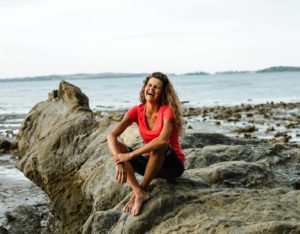 Facebook Instagram LinkedIn Pinterest YouTube
¹I read a powerful book earlier this year about taking the steps we need to take to create results called 'The Big Leap' by Gay Hendricks. He shares some pearly gems that really cut to the chase on what actually works –
https://www.fijamiesonfolland.com/a-healthy-lifestyle-how-on-earth/