It's time to share the lovely Leeanne's story, as real results is what she's all about.
I've been blessed to work with this delightful lady for a few months, and when I first met her, she was experiencing discomfort in her neck and mid-back which also affected her sleep, plus a high stress level which she was finding it challenging to manage and was noticing this was affecting her skin health.
For her, it was time to make some changes.
We worked on breathing and relaxation exercises to enhance her body's rest-and- digest response away from the daily flight/fight triggers she was experiencing.
We also tweaked her micronutrition and hydration whilst finding natural opportunities for some exercise.
Not surprisingly, Leeanne's been noticing the difference.
Her efforts have been really paying off, with her sleep, stress-impact levels and musculoskeletal discomfort going from levels of 8 or 9 out of 10 all the way down to 0 or 1.
A big up's to you Leeanne! Your consistency is absolutely paying off.
I'm curious to hear if you know someone who's just not feeling 100% and would benefit from reading this, or you maybe personally ready for a change?
Because it's always a good time to look at turning things around, and it's never too late to do so. 1
As always, I'm looking forward to connecting with you on this week's #AliveWithFi – until then, keep sharing your sunshine
1Sometimes we think it's too late to turn things around. We might feel like we're stuck. Although "no matter where you are in your life, it is not too late to create YOUR masterpiece." "Life is a Blank Canvas: It's Never Too Late to Create Your Masterpiece!" M.B. LaRue (n.d.).
Fi Jamieson-Folland D.O, is The LifeStyle Aligner, with over 27 years experience in Europe, Asia and New Zealand as a qualified osteopath, educator, writer, certified raw vegan gluten-free chef, speaker, health mentor and Health Brand Ambassador. She loves to globe-trot with her husband Chris (NZ, Australia, USA, UK + Europe and Indonesia are current favourites) relishing an outdoor lifestyle and time with family and friends.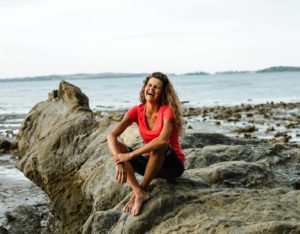 Facebook Instagram LinkedIn Pinterest YouTube