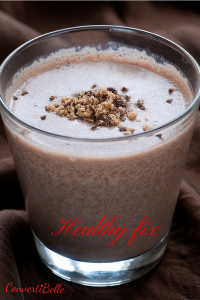 Do you ever wonder if your protein intake is cutting-it?
Interestingly, you're probably getting enough protein, as the recommendations are for between 10-35% of our daily food intake to be made up of protein. The amount may not seem like much, although it's a vital ingredient to help our cells work at their best, plus build healthy tissues such as muscle and bone.
The amount we actually need does vary with our age etc – so children up to teens need 10g a day, teens need between 46 and 52g a day, and adults need between 46 and 55g a day. If you're pregnant or breast feeding, this goes up to 71g a day.
Whilst meat and fish are classically thought of as being the ideal protein sources, the meat can also come with saturated fats, and the fish with unwanted additional extras, such as mercury. In contrast, nuts and seeds are a great source of fibre and the right kinds of fats, plus they're packed with minerals and plant-based phytochemicals that have been linked to lower cardiovascular disease and cancer risk.
Imagine if there was a way, to enjoy a yummy, winter-warming, indulgent-tasting drink, that's actually good for you, and high in the right kinds of protein. Just  email me  for your very own Nutolicious Hot Chocolate recipe, and get ready to be creative in the kitchen ~ your taste buds will love you!
Fi Jamieson-Folland D.O., I.N.H.C., is The LifeStyle Aligner. She's an experienced practitioner since 1992 in Europe, Asia and New Zealand as a qualified Osteopath, Integrative Nutrition Health Coach, speaker, educator, writer, certified raw vegan gluten-free chef, and Health Brand Ambassador.